IT Service's Buyers Guide 2021
IT Services Buyer's Guide 2021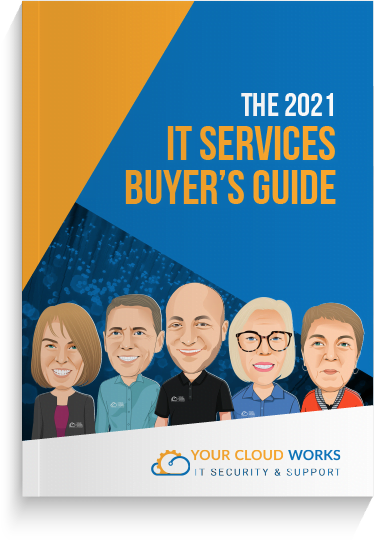 The questions that every business owner should be asking
After a traumatic and unique couple of years, many businesses are looking to switch IT support companies - Read this first.
Possibly the most critical partnership your business will ever make is with your IT security and support company. What do you think?
Just think how dependent you and your team are on technology. When everything works as it should, it's liberating and productive for everyone involved.
The flip side can be horrendous: When you're constantly battling big problems and small frustrations, it's exhausting. And that impacts everything.
The pandemic has taught businesses just how important their IT partner is (any memories of being let down during lockdown?). We've been inundated with new enquiries over the last year.
So we wrote this guide. It's not about us; it's about all IT security and support companies and how to choose the right one for you. Inside, you'll discover:
Why you want a partner that thinks strategically
The reasons business owners and managers like you switch IT support providers
How to protect the most important asset your business owns
And why you should be highly sceptical of all IT support businesses (yes, including us)
Our customer feedback so far shows that business owners needed a guide to turn to when considering all aspects of IT and Communications, and this guide really does answer all the questions. 
More importantly it asks the difficult questions that your IT Partner should be able to answer clearly.
Let us know what you think after reading.
Get your book sent to
your inbox now:
Join hundreds of very happy clients and feel the love again!
Book a slot for a coffee and online chat
with our Technology Strategist and founder Tony Capewell