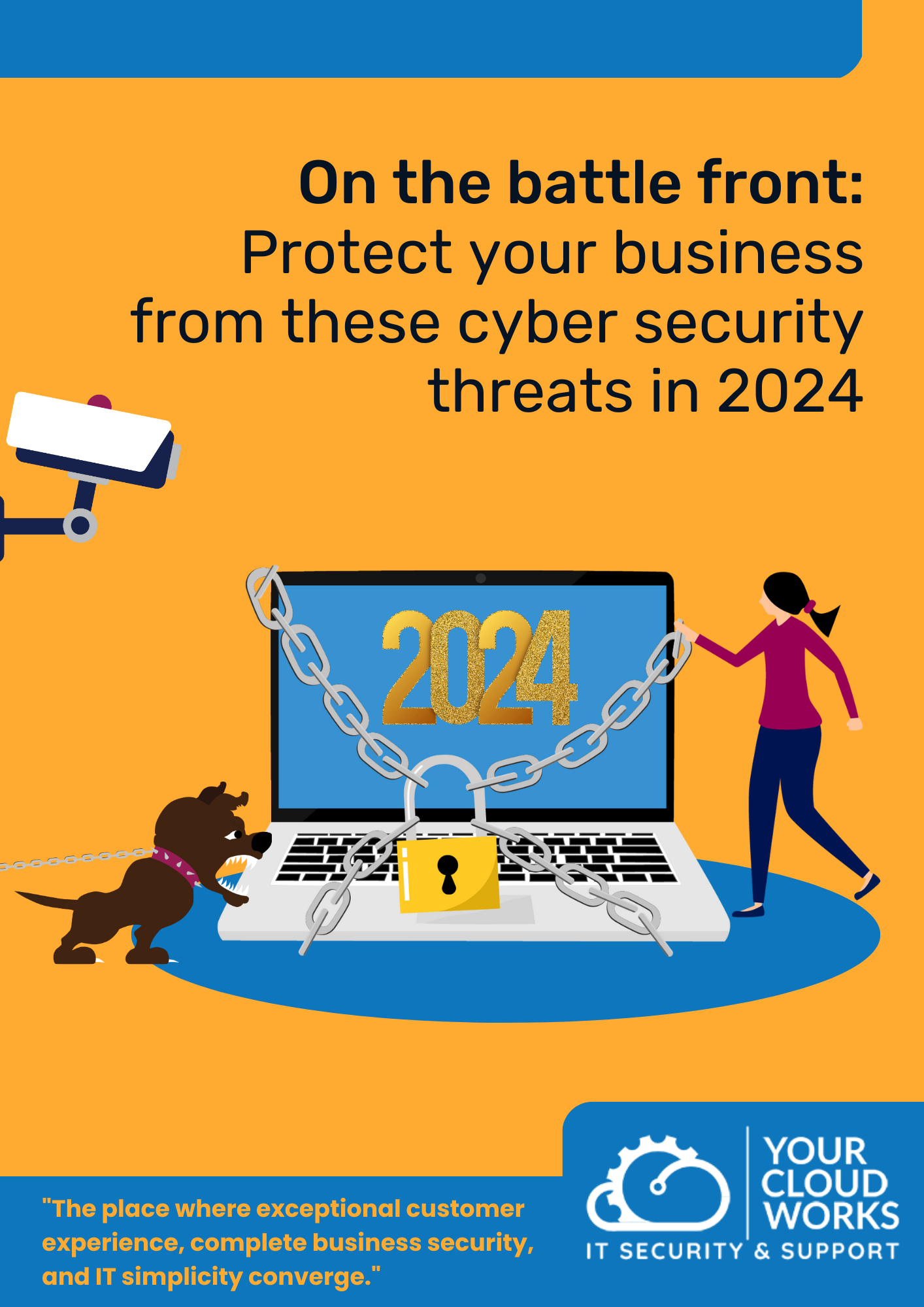 Your business security is still our primary focus!
On the battle front: Protect your business from these cyber security threats in 2024
We're weeks away from the new year. And this is a great time to start thinking about what needs to get better in 2024.
We believe you should allocate a little more of your business's precious resources on cyber security.
Because as technology develops, so do the techniques used by cyber criminals to trick you and your team out of your precious data… and ultimately, your business's money. 
Our latest guide explains what the risks are in 2024 and beyond, and the security measures to stay protected.
Download your free copy now. 
Your business security is still our primary focus!
Don't forget home office security: A guide to keeping remote workers safe and secure
Are you forgetting something when it comes to your business's security strategy? It's likely you are, and cyber criminals are already taking advantage.
More people than ever are working remotely. That means they're using home networks and maybe even personal devices… and if you're not taking the right steps to keeping everything secure, your entire business could be at risk. 
Our latest guide explains all the security measures you need to consider, from the basics to more advanced protections that will keep your team's home set-ups as secure as your office.
Download your free copy right now.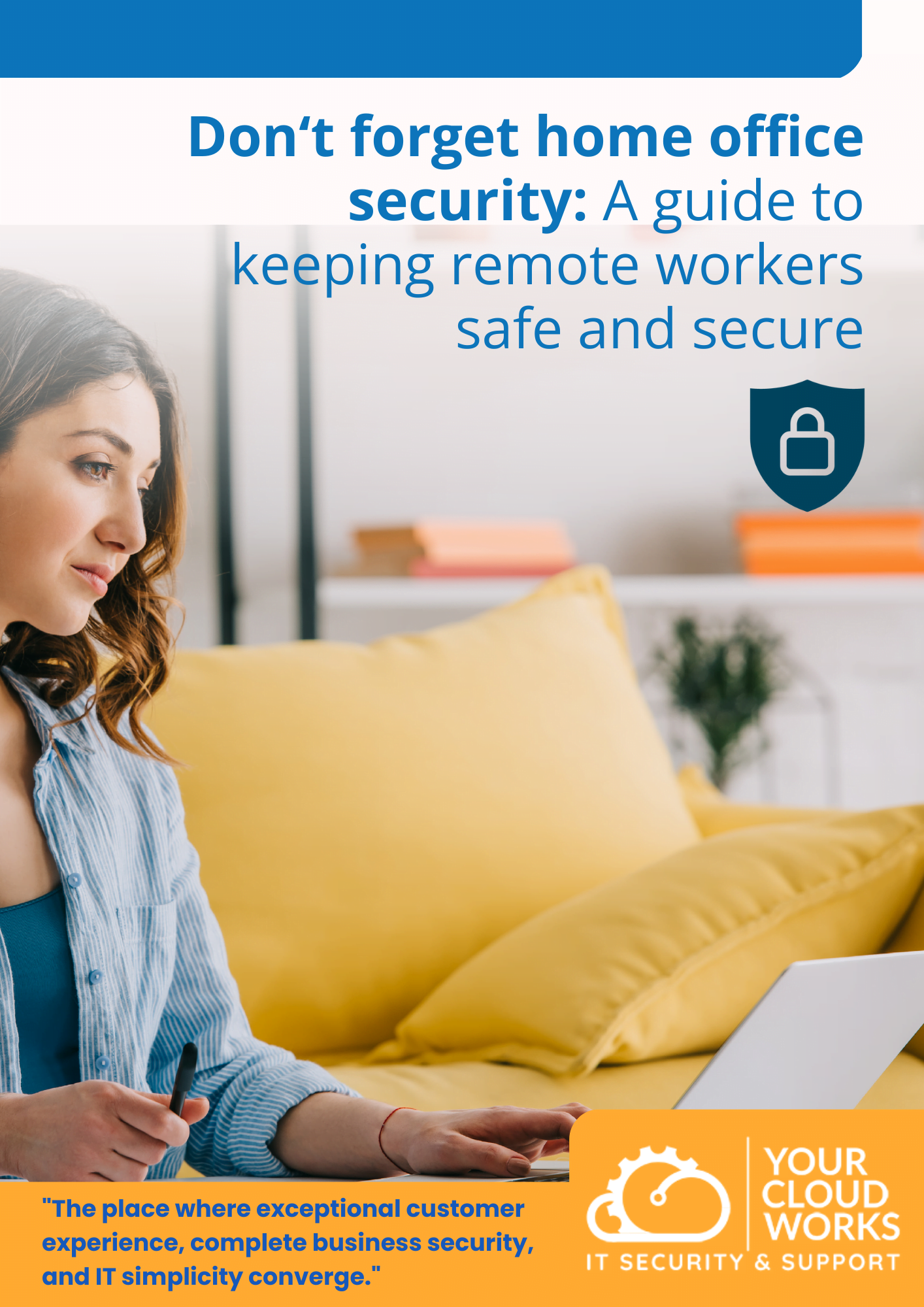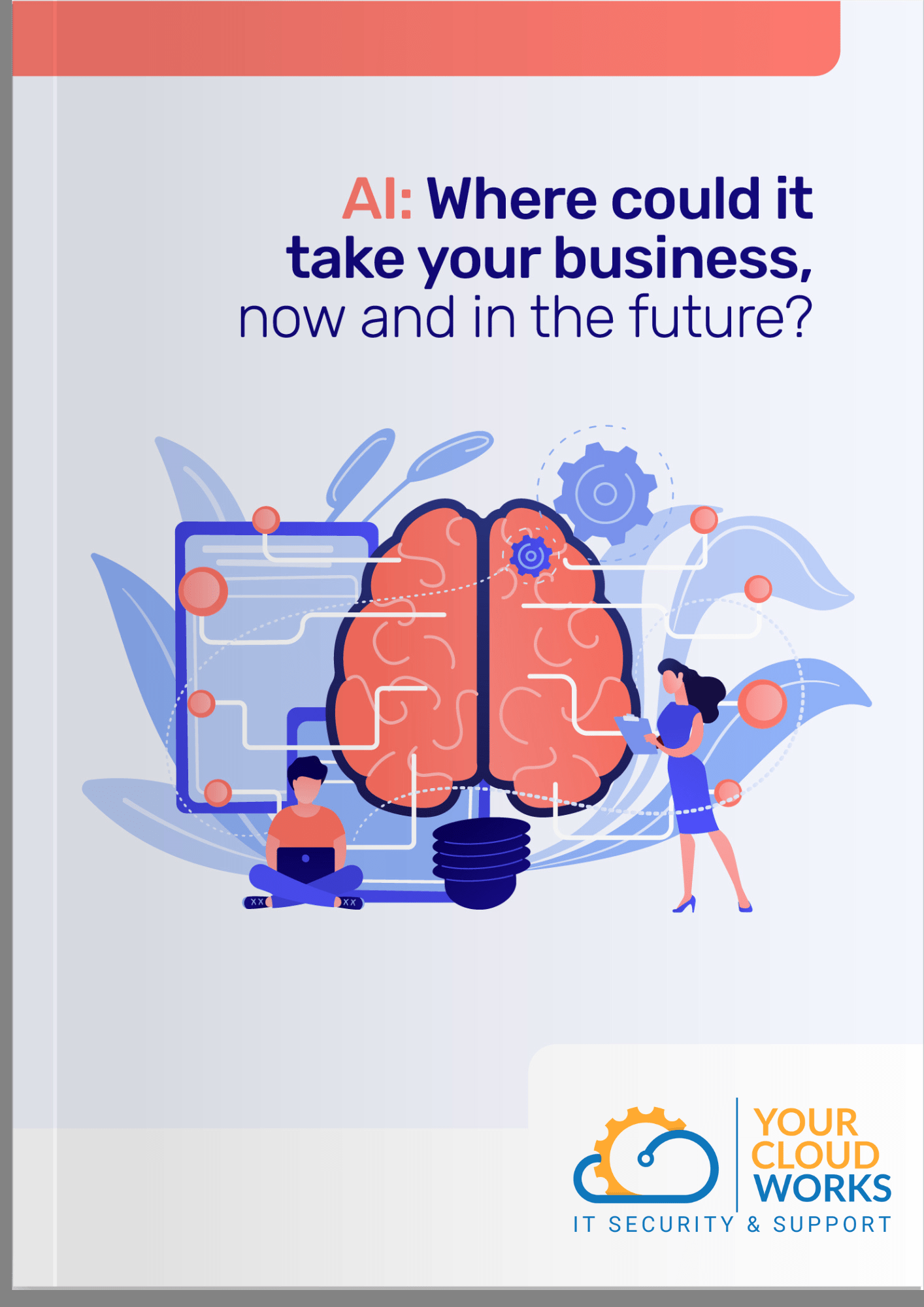 Your business security is still our primary focus!
Could AI be key to growing your business?
Artificial Intelligence (AI) may feel futuristic and intimidating to some, but the truth is it's neither. And it's time for businesses to start embracing it… not just for customer support or writing emails, but to stay ahead of the competition and achieve real business growth.
But where do you start with something that feels so… big? 
Our latest guide explains the various ways you can start to use AI right now to revolutionise your business.
Download your free copy now. 
Your business security is still our primary focus!
10 productivity apps in 365 you're already paying for (but might not be benefitting from)
Would you like to see this checklist?
Microsoft 365 is essential software for millions of businesses. But it's easy to forget that it's so much more than Word, Excel, PowerPoint and Teams.
It's a comprehensive platform designed to enhance collaboration, streamline workflows, and ultimately, boost your business's productivity. And if you haven't taken the time to properly explore it, you could be missing out on some business-changing applications.
Our latest guide talks about 10 of the best productivity apps you may want to consider using. 
It's yours and it's free to download now.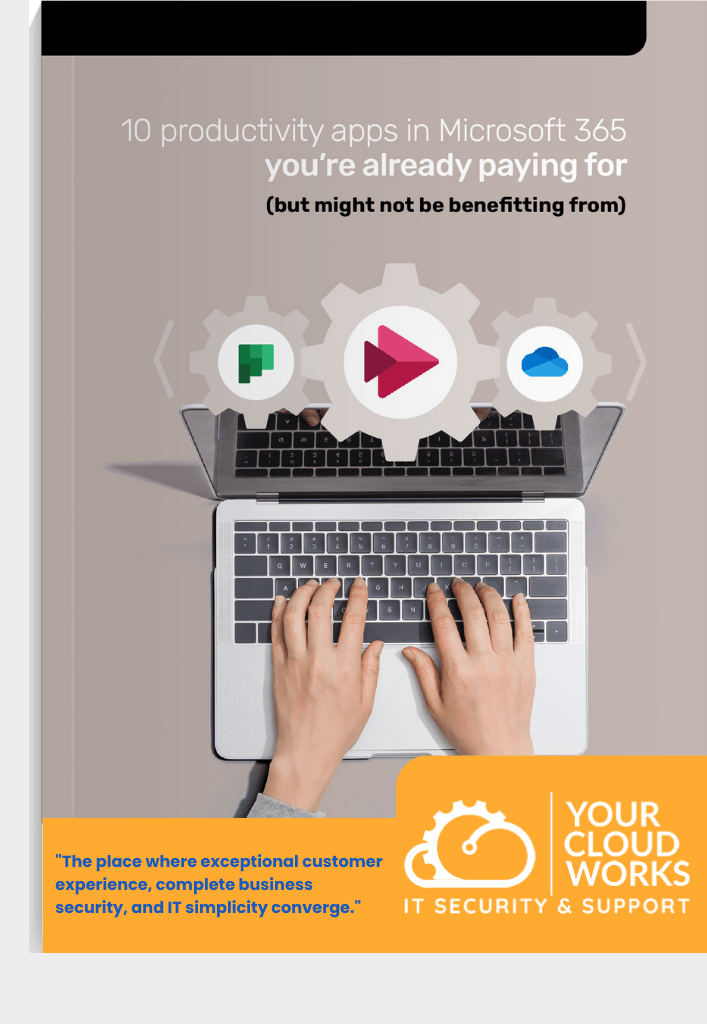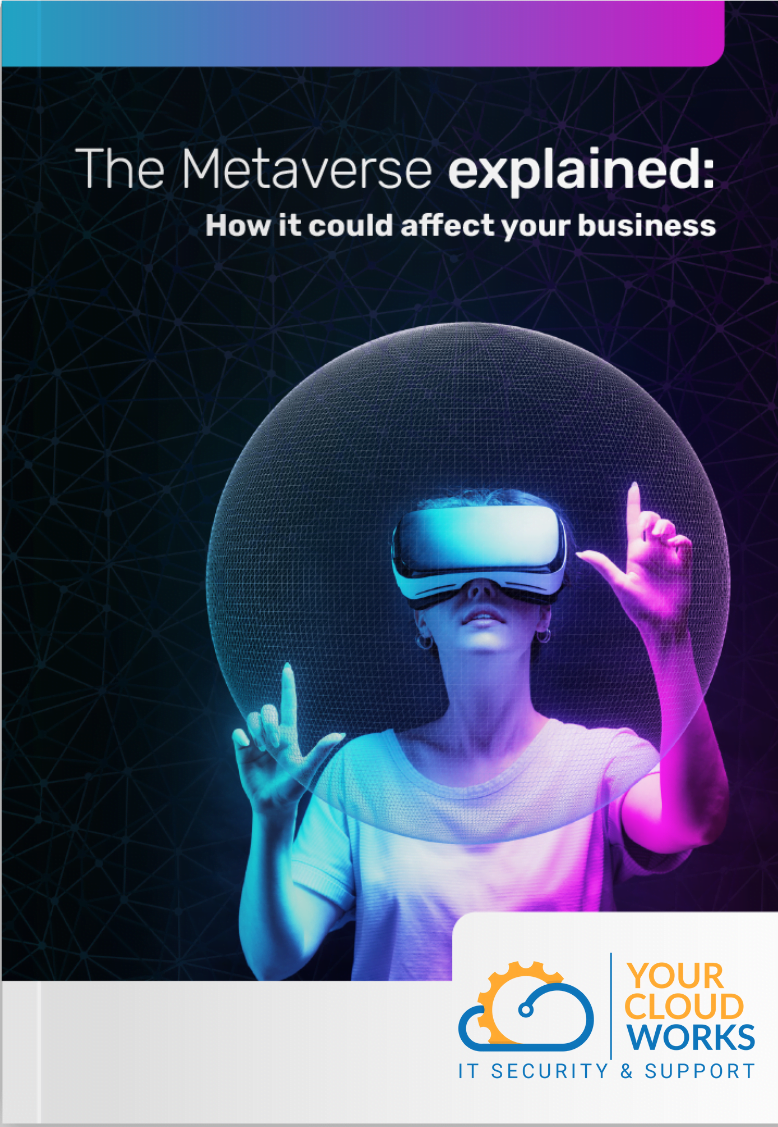 Your business security is still our primary focus!
The Metaverse explained: How it could affect your business
The Metaverse is a term that's been buzzing around the tech world for some time now, and it could revolutionise the way we live, work, and play. 
As a business owner, it's important that you know what the Metaverse is so that you don't fall behind your competition.  
Our latest free guide explains:
What the Metaverse is

How it works

How it could impact your business operations

And how it could totally change the way you look after your customers 
Download your free copy now. 
Your business security is still our primary focus!
Your biggest cyber security risk
Small and medium-sized businesses are the most likely targets for all kinds of cyber attack. And the weakest link in your chain is your people. Good cyber security awareness training is critical – for everyone in your business. But first, you need a strategy.
What's your baseline level of security knowledge? 

What are the biggest risks to your business? 

How do you create a training plan? 

How do you know if it's worked? 
Our latest free guide has everything you need. Download it now.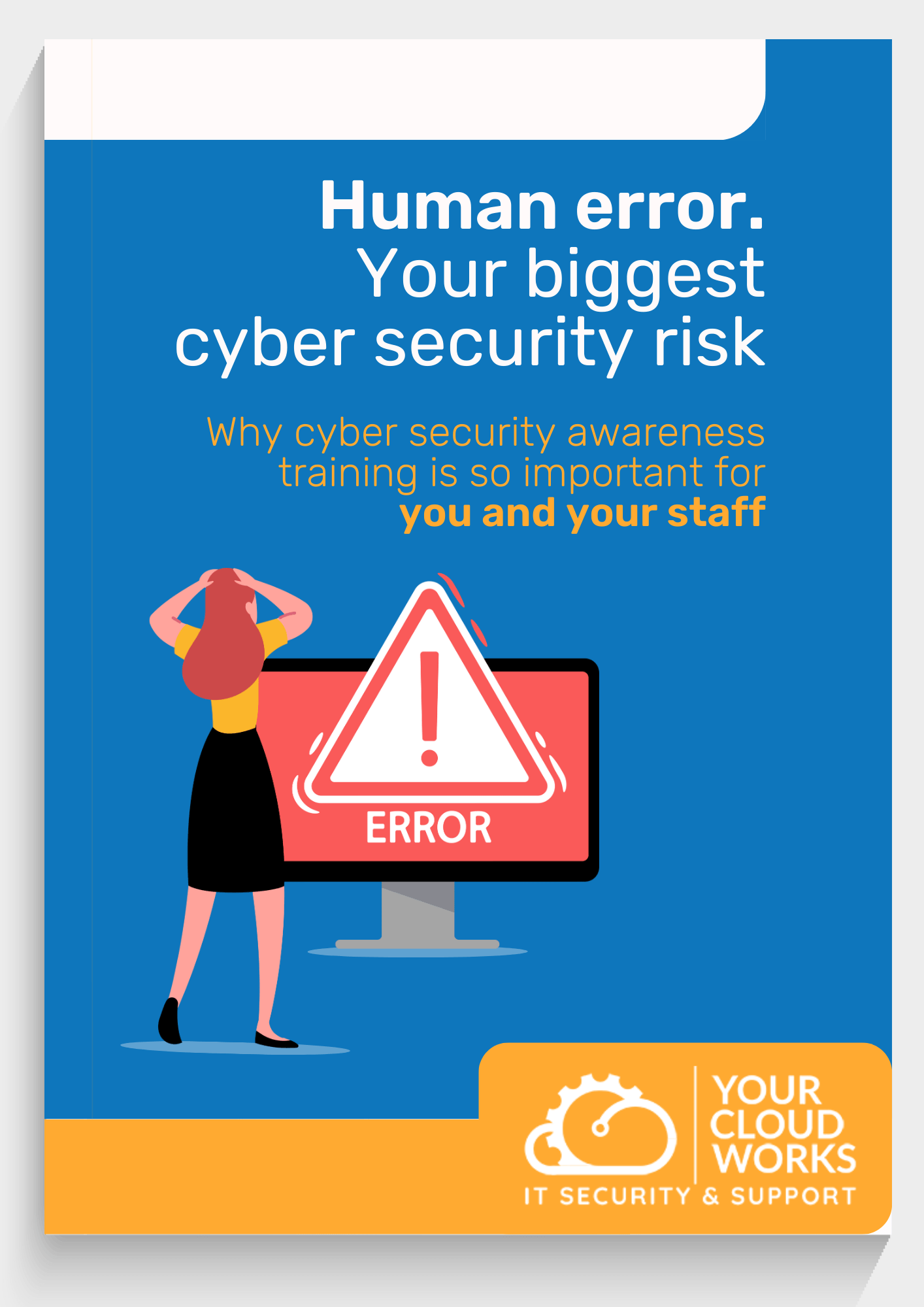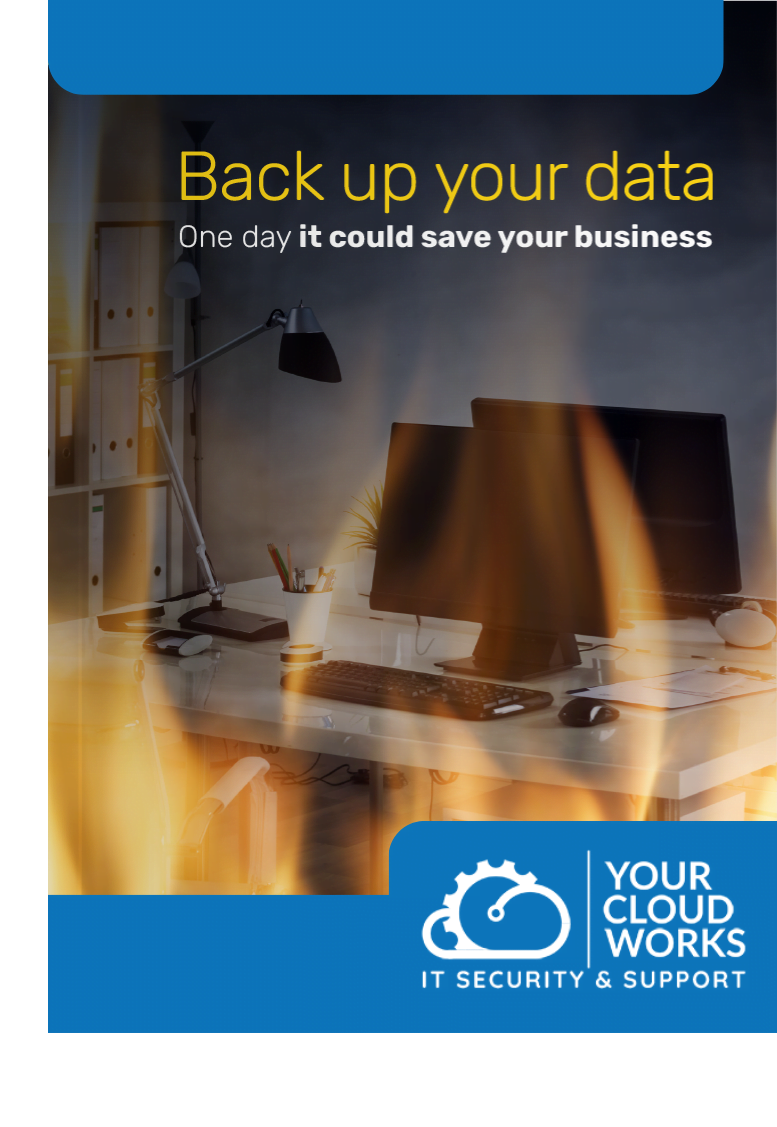 Your business security is still our primary focus!
BACK UP YOUR DATA EVERY DAY
It could well save your business
Backing up your data is one of the strongest precautions you can take. Set it up properly and make it part of your routine to check that it's working. Because one day your backup could save your business.
What should you back up? 

How often should you do it? 

How do you choose a solution? 

What tech should you choose?
Our new free guide tells you all you need to know.
Your business security is still our primary focus!
"Wouldn't it be great if…" How to start planning a big IT project
A major change to your IT infrastructure isn't something to be planned in a hurry.
So if you're starting to think about ending it with your current systems and bringing your business into the 2020s, there's plenty to think about before you commit to another long-term relationship.
How do you determine your needs? 
Who should you involve? 
What haven't you thought of? 
Where do you even start?
Our new free guide for May 2023 tells you all you need to know.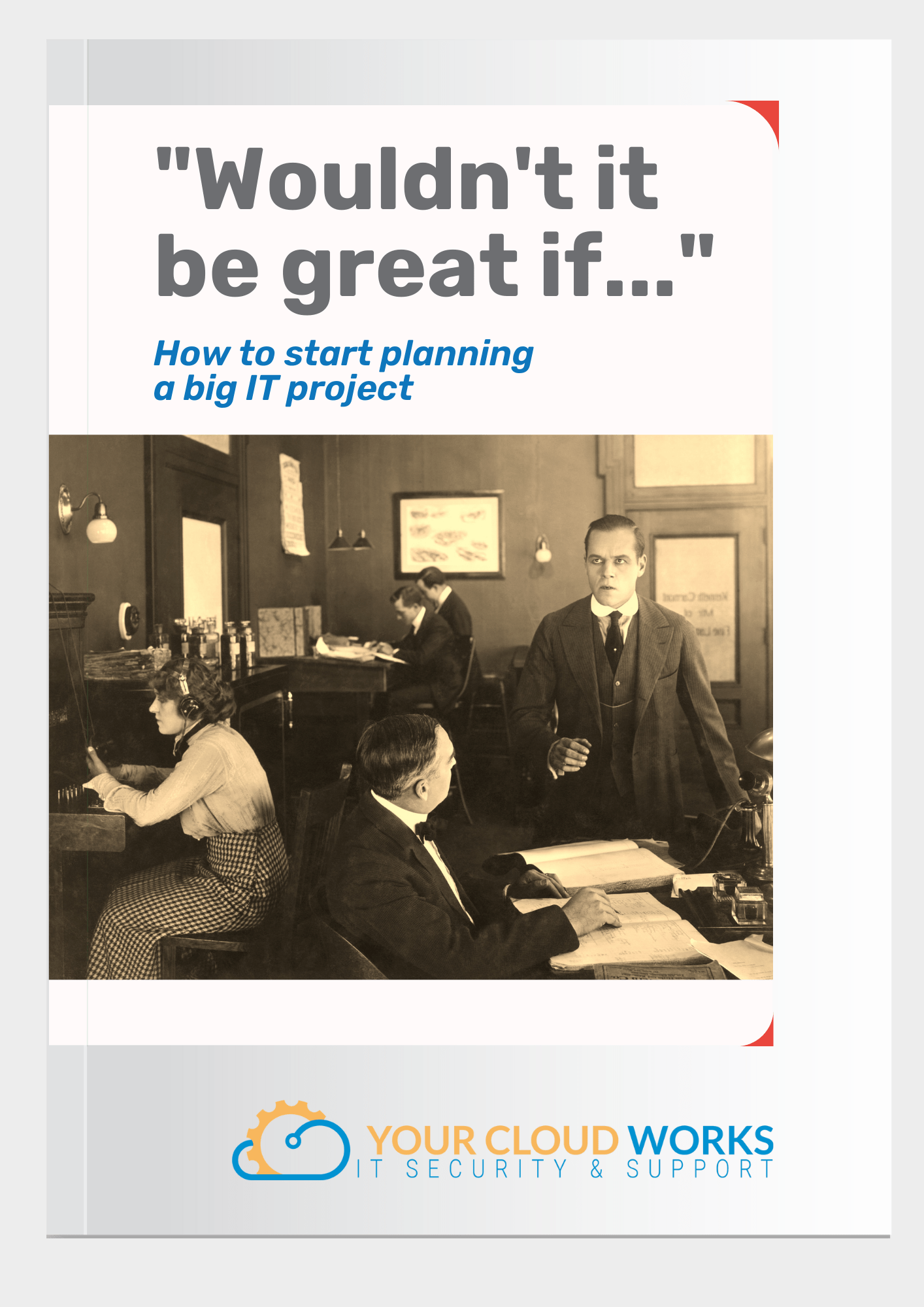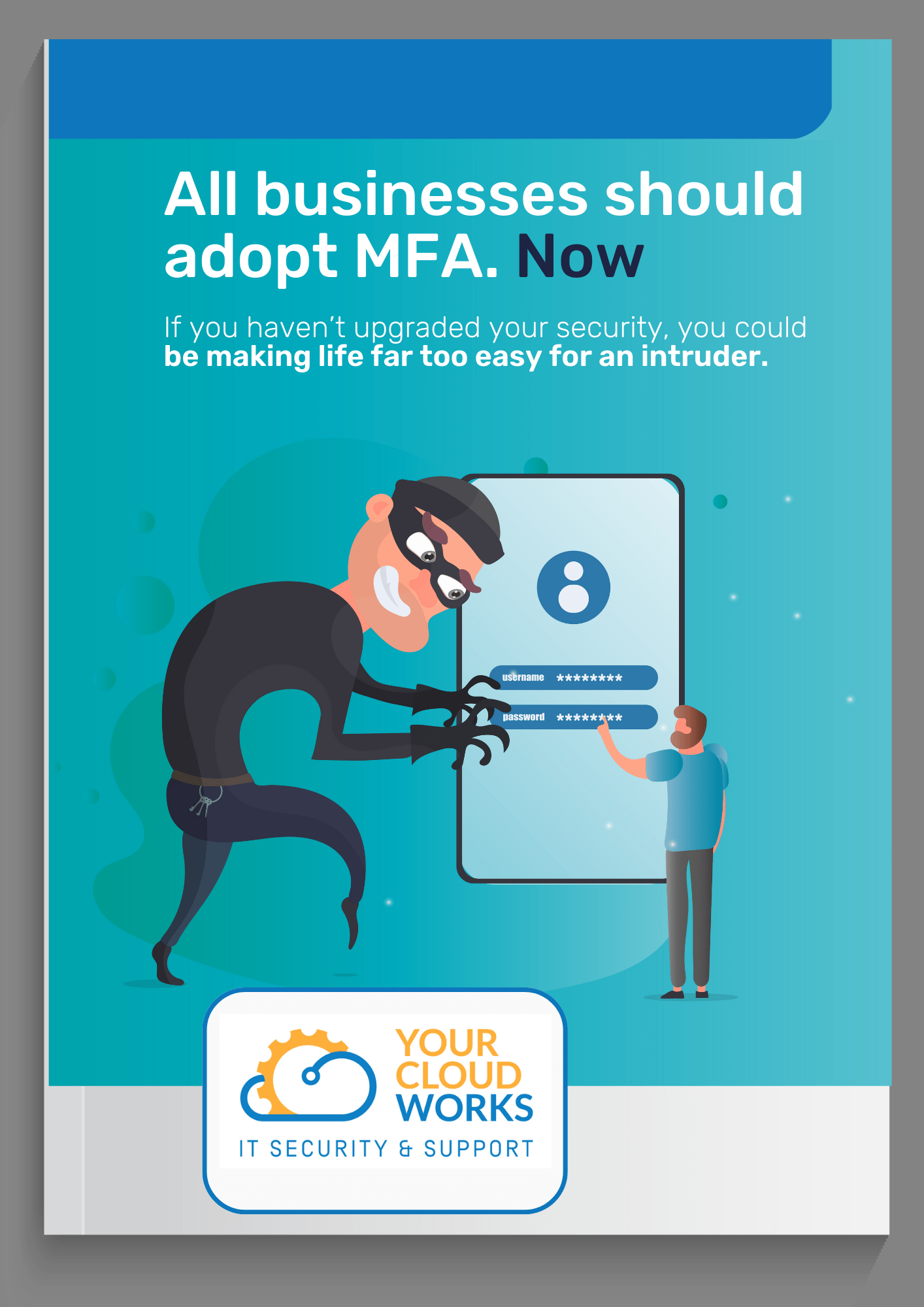 Your business security is still our primary focus!
All businesses should adopt MFA. Now
Multi-Factor Authentication (MFA) means you need at least two pieces of information to log in to a device or an app. Perhaps a password plus a fingerprint, and possibly an extra, single-use code sent to your phone.
Cyber criminals use increasingly sophisticated techniques to bypass security. So the more barriers you put in their way, the harder you make it for them to break into your systems.
All businesses should be using MFA as it provides great protection against cyber attacks and other security threats. Our new free guide tells you all you need to know.
Your business security is still our primary focus!
Learn to talk tech with our IT Jargon Buster
Does IT jargon feel like an alien language? We steer clear of tech talk as much as possible when we're working with our clients. But next time you need help with an IT issue, it could save you a lot of time if you have a few words of lingo in your locker.
That's why we've created our new, free IT Jargon Buster. It's a great A-Z of just some of the terms you might hear when you're talking with an IT expert.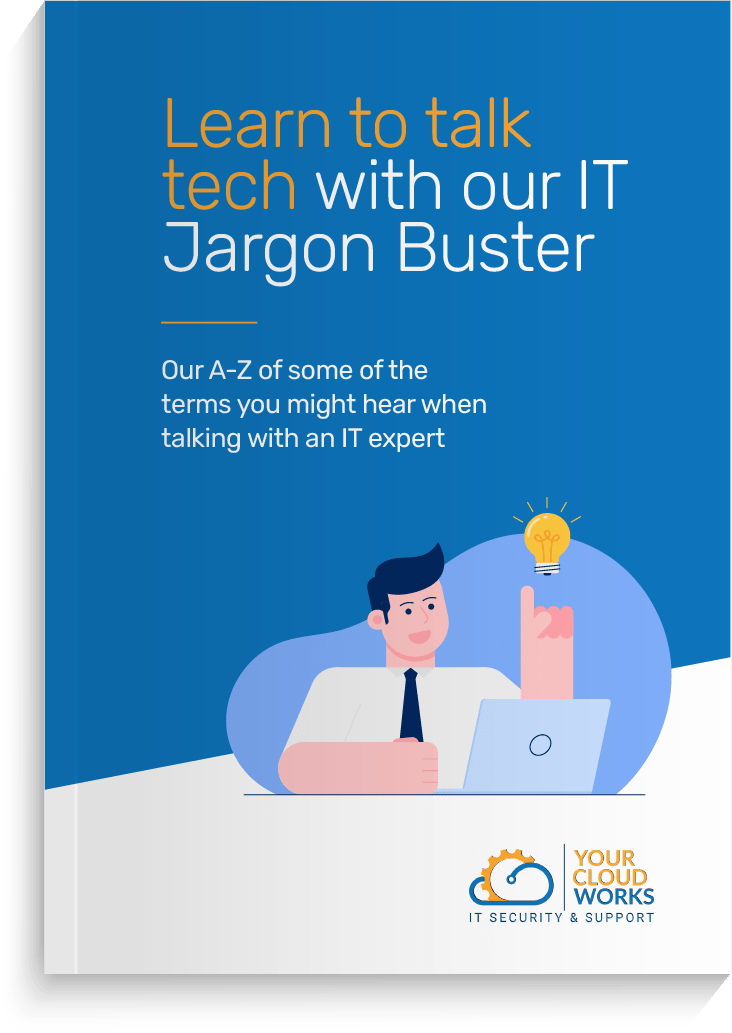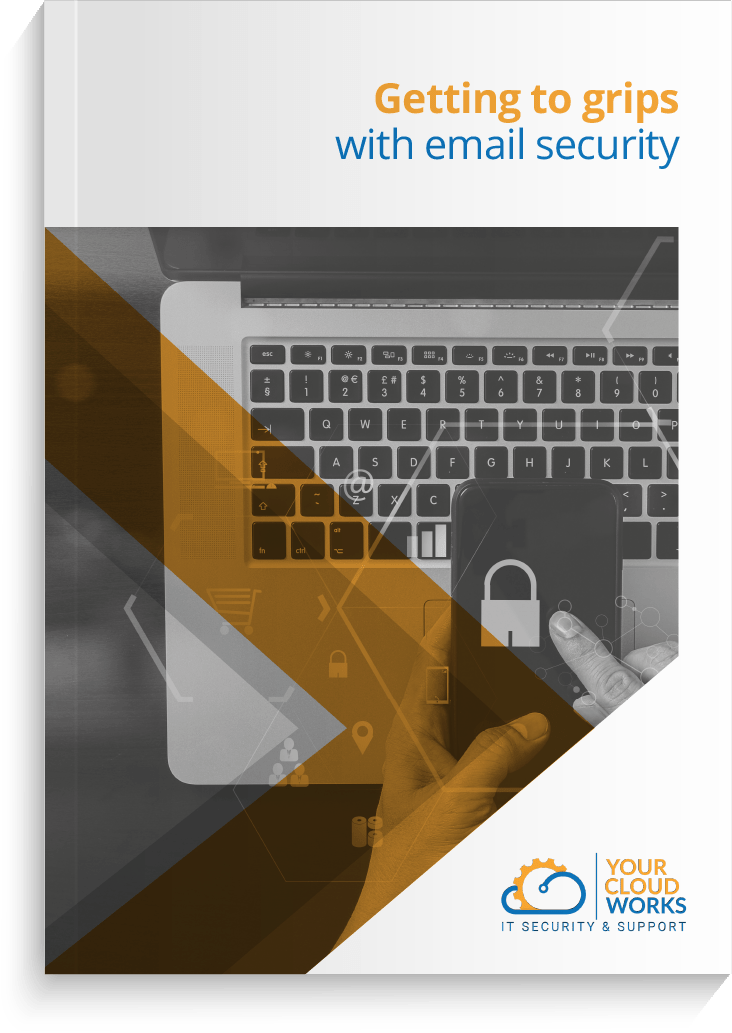 Your business security is still our primary focus!
Getting to Grips with Email Security
Owners of small and medium-sized businesses often make the mistake of thinking that they aren't on the criminals' radar. But more than 40% of cyber attacks are aimed at small businesses – and email is usually the criminals' way in. 
Our new guide, 'Getting to Grips with Email Security', reveals why you might be vulnerable, what you need to look out for and what you can do to protect yourself.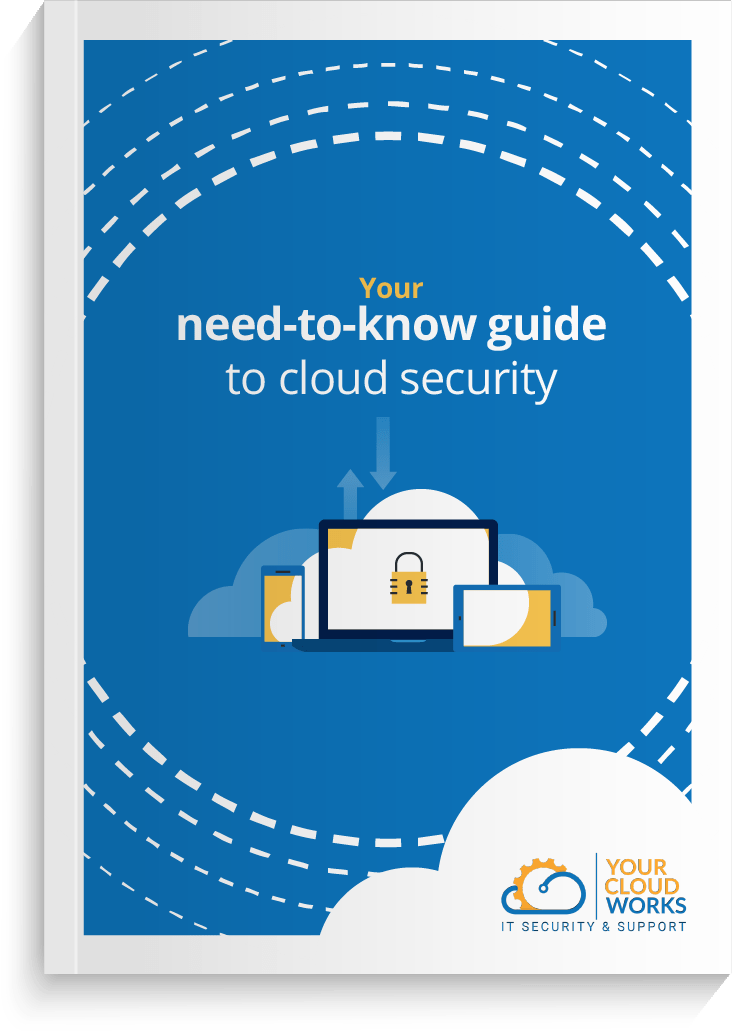 Your business security is still our primary focus!
Your need-to-know guide to cloud security
The growth of cloud computing has completely changed how we work. But security in a cloud environment can create a long list of its own challenges.
In our new guide, we cut through the jargon to give you all you need to know to protect your business. You'll discover what you can do for yourself to stay safe in the cloud, and where some professional help will make a big difference.
Not only can you download your free copy of this powerful guiode, you can also book a meeting to discuss your business cloud security with our team of experts.
Your business security is still our primary focus!
The next 10 years: 8 tech trends you'll need to be ready for
December is a month when many of us will be taking some time to plan for the year ahead.
But, just for today, instead of looking at your forecasts for the next 12 months, I'd like you to take some time to think about what's coming up over the next 10 years. Especially when it comes to technology.
Of course, when you're running a business this can be an overwhelming prospect.
Will you keep up?
Will you choose the right tech for your company to flourish?
Will it be damaging if you don't adopt the right tech at the right time?
Or could this be the opportunity of a lifetime?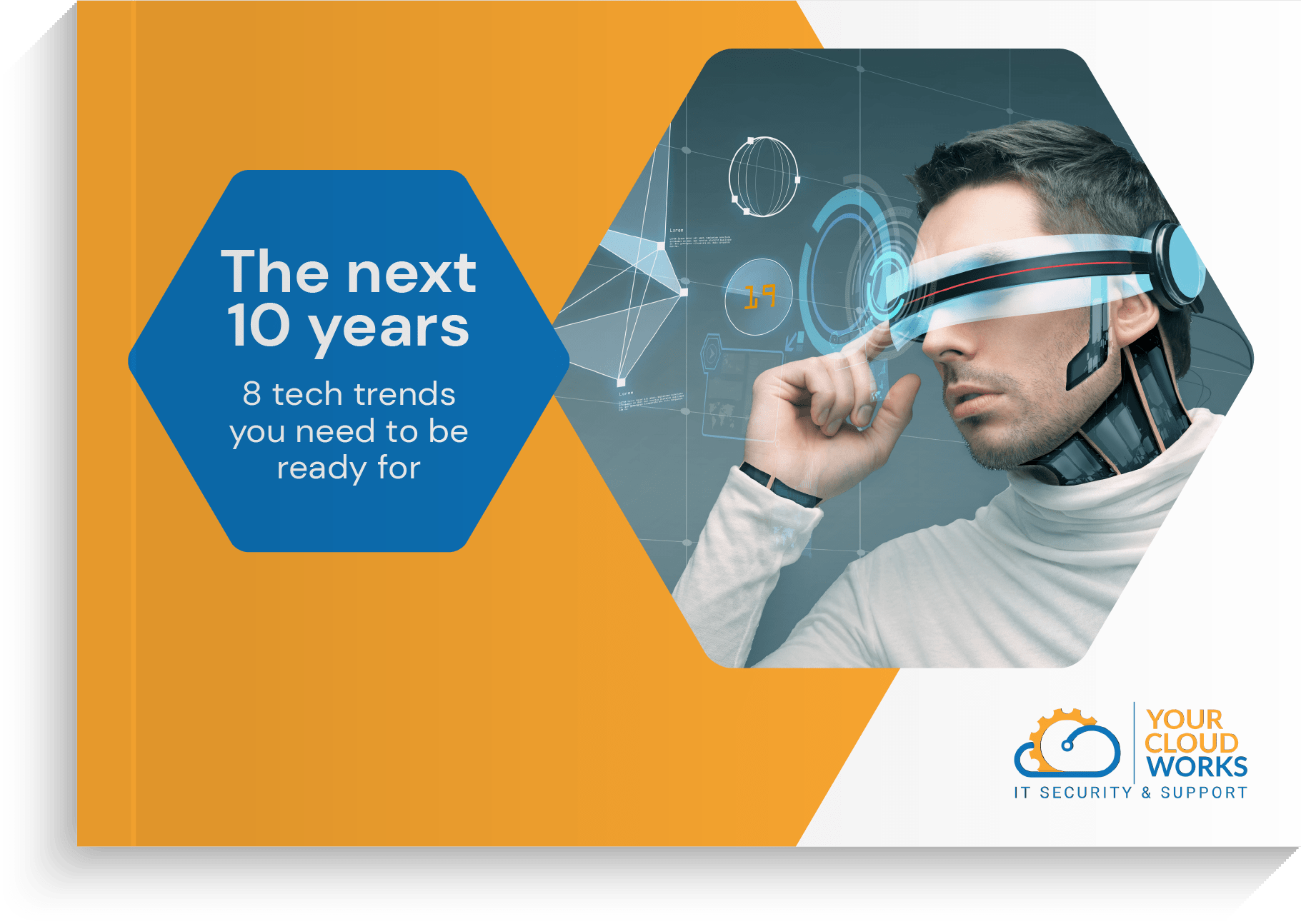 Your business security is still our primary focus!
How to get faster Wi-Fi in your office and for remote workers
Let's list the basic essentials for life: Air, water, food and fast Wi-Fi.
If you have teenagers you'll know that last one is only just beaten by air…
We rely on Wi-Fi every day for:
Basic communication
Accessing our applications
Storing and accessing data
Keeping our devices up-to-date and safe
Giving customers a great experience
And many other things.
Our hybrid way of working and widespread use of video calling has made reliable Wi-Fi even more important – in your staff's homes as well as in the workplace.
Here's our guide to making Wi-Fi faster wherever you are working.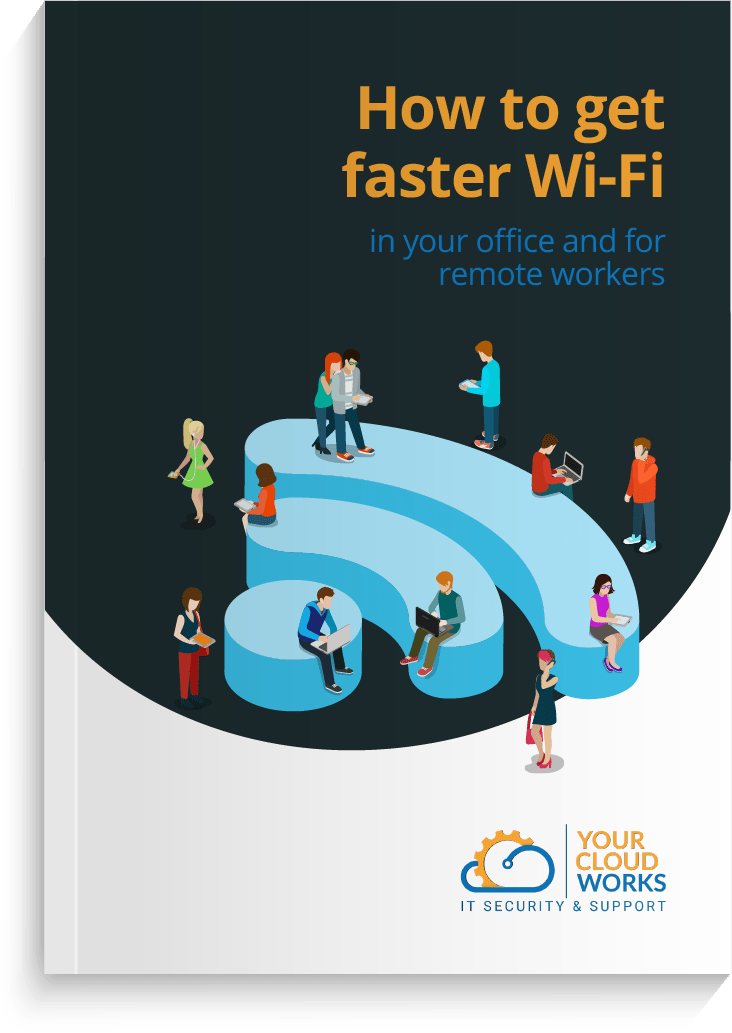 Your business security is still our primary focus!
Everything you need to know about password managers for your business
If you're confused about password managers, you're not alone.
A password manager is software that generates safe passwords, remembers them, and autofills logins for you. 
That saves time. But means your business can quickly lock out staff when they leave.
Some people say they're the best thing ever. Others are more negative.
We believe they're a very useful business tool if you pick the right one. So we've created this new guide with the full lowdown on password managers for business.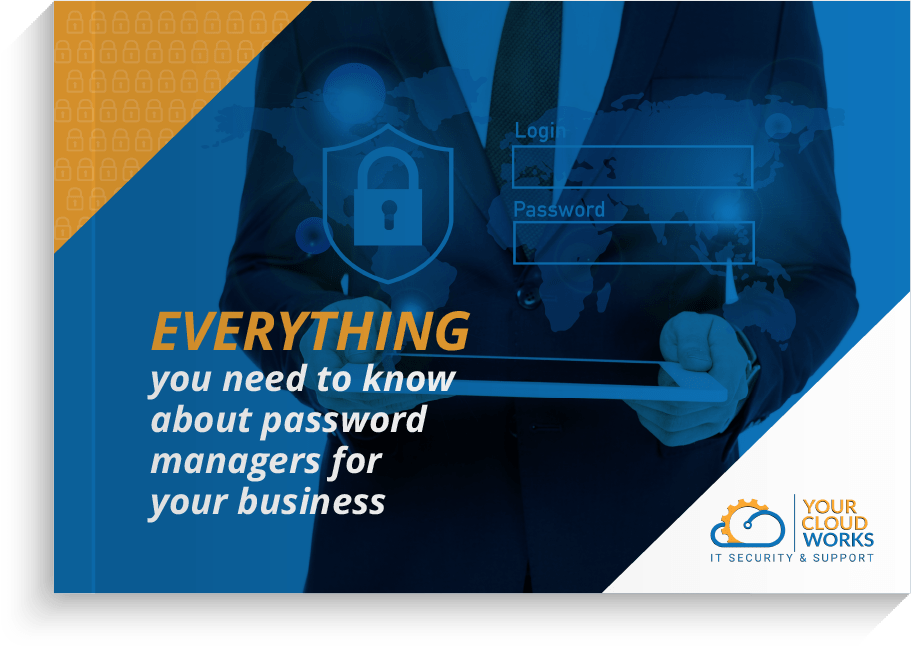 Your business security is still our primary focus!
The business owner's complete guide to phishing:

Everything you need to know to keep your team and data safe
Chances are you know about phishing.
It's where someone sends you a fake email pretending to be someone else. They're hoping you'll click a bad link or download a dangerous attachment.
It's one of the biggest kinds of cybercrime.
But do you know what the red flags are?
Here's our top advice on how to stay a step ahead of cyber criminals.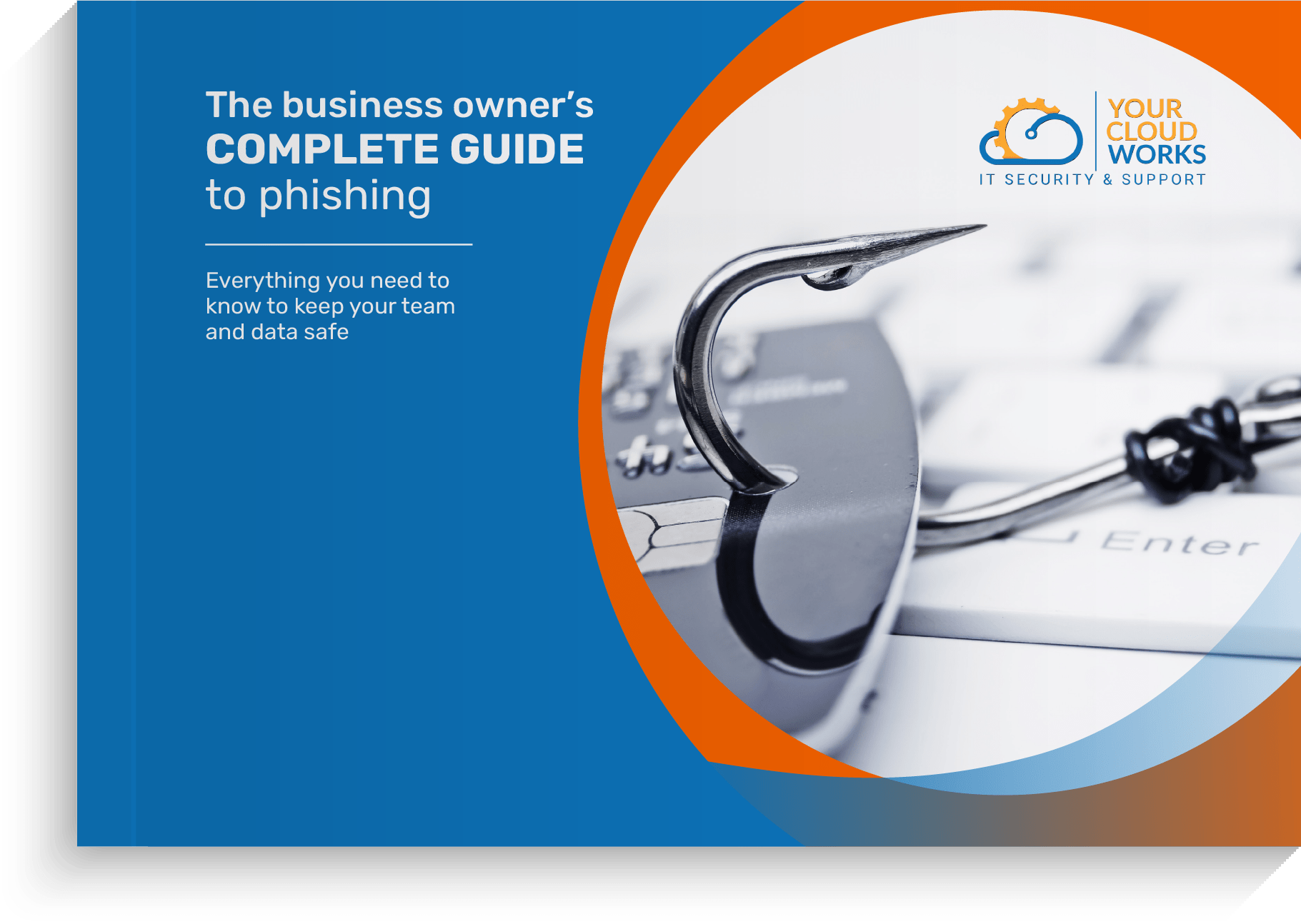 Your business security is still our primary focus!
How to get the perfect video call setup, whatever your budget
Have you noticed how hybrid and remote workers fall into one of two categories when it comes to video calling? 
The first group are those who use the built-in webcam on their laptop. They usually look like they're sitting in a dark room, and their background is full of distractions.
The second group are more particular. They look well-lit, their image is sharp and you can hear them really clearly.  This second group are the ones who take video calls seriously because they know great communication takes a little work. They've invested in the right gear to make them look and sound great on every call.
Wherever you're working from – home or the workplace – a small investment into your video call setup will give you a more professional edge. 
This guide explains the three things you need to improve the overall appearance of your video calls. As an added help, we've broken the solutions down into price categories so you can skip to the best solution for your budget.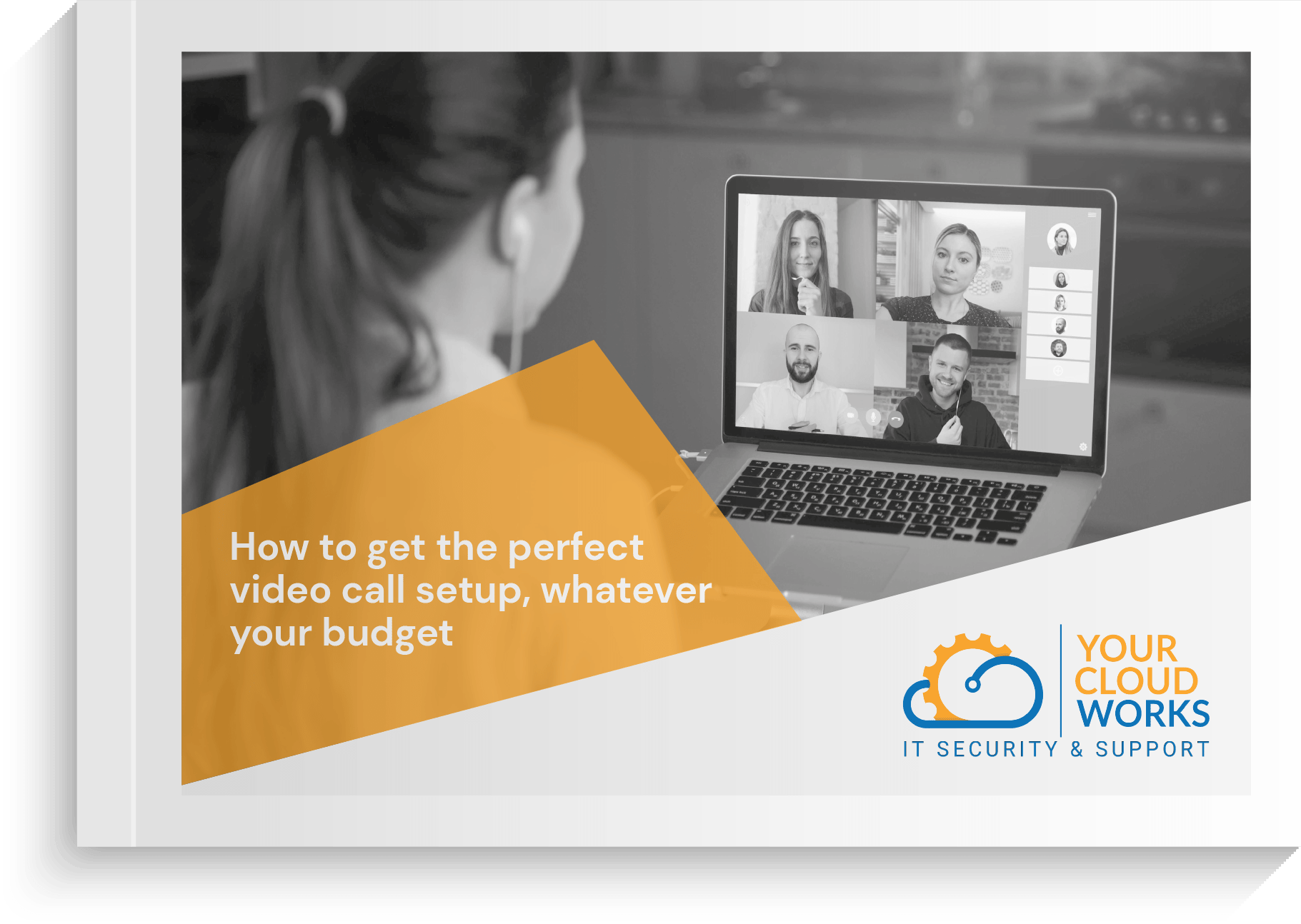 Your business security is still our primary focus!
Sadly, the biggest security threat to your business is on your payroll
Revealed: Look at the real cost of insider attacks - and how to prevent them
The chance of your business's data being breached by an inside attack is high.
Most inside attacks are accidental. A well-meaning employee clicks on a bad link by mistake.
But there are some attacks caused by malicious attackers, deliberately looking to do damage, or make money.
Both of these kinds of attacks can be prevented and minimised by focusing on five key areas in your IT strategy.
Read our new guide now to assess how prepared your business is.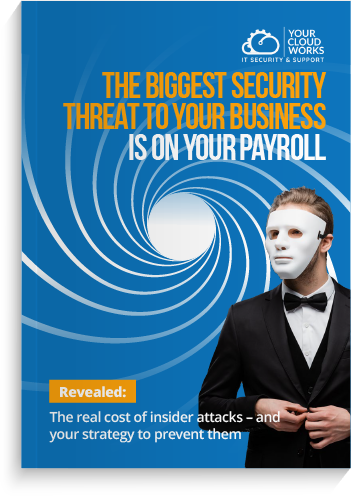 Your business security is still our primary focus!
The business owner's briefing: Reduce the burden on your brain
How to  focus more, be interrupted less… and get more done.
As a business owner your cognitive load can really be overwhelming, daunting and even unmanageable at times.
Not only do you have your own work to think about, but your focus often has to be split between that and what your people need from you. That can mean interruption after interruption; a mounting to-do list; and never quite achieving that work/life balance. No doubt the whole poin of starting your own business was to take control of your life, not to completely give it up!
Let's dip in to some of the digital tools that can help you to take control again and release some of that business stressload. Microsoft 365 is packed with these key business tools.
We've written a business owner's briefing to help you decide which ones could work for you.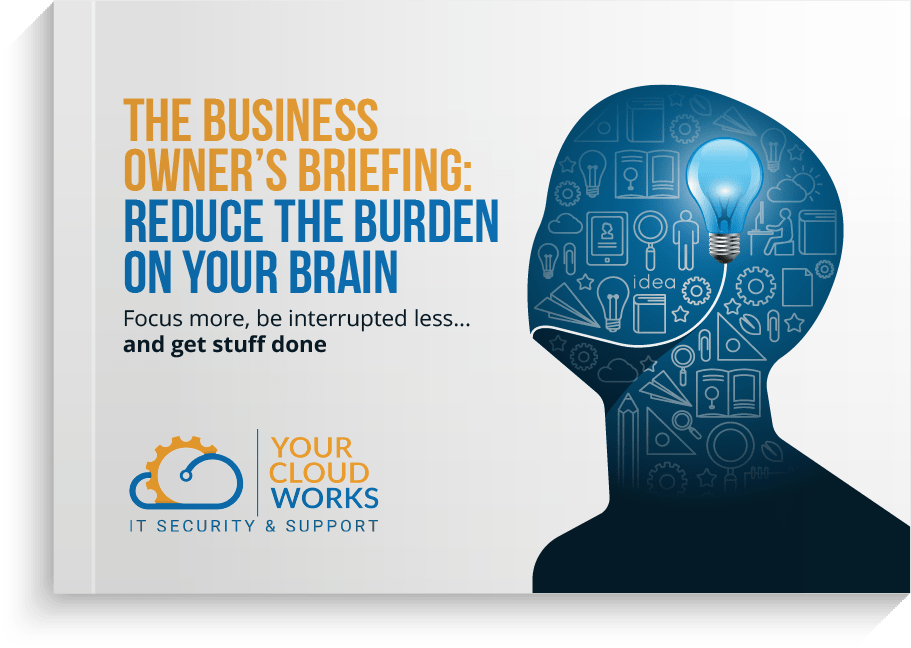 In 2022 your business security is still our primary focus!
Digital Transformation for your Business
Who is guiding your digital IT transformation
As an ambitious business owner, you're always looking for new ways to help your business develop, improve and grow, no matter how successful it already is. 
You'll also want to improve the experience for your customers.
And of course, you'll be aware that your IT infrastructure plays a big part in this growth and the overall experience. 
That works both ways. Sometimes it's that same infrastructure that can limit how your business evolves. If you're running older systems, or perhaps systems that don't fully meet your needs, growth can be held back. 
Digital IT transformation is about using modern technology to create or modify business processes, culture and customer experiences.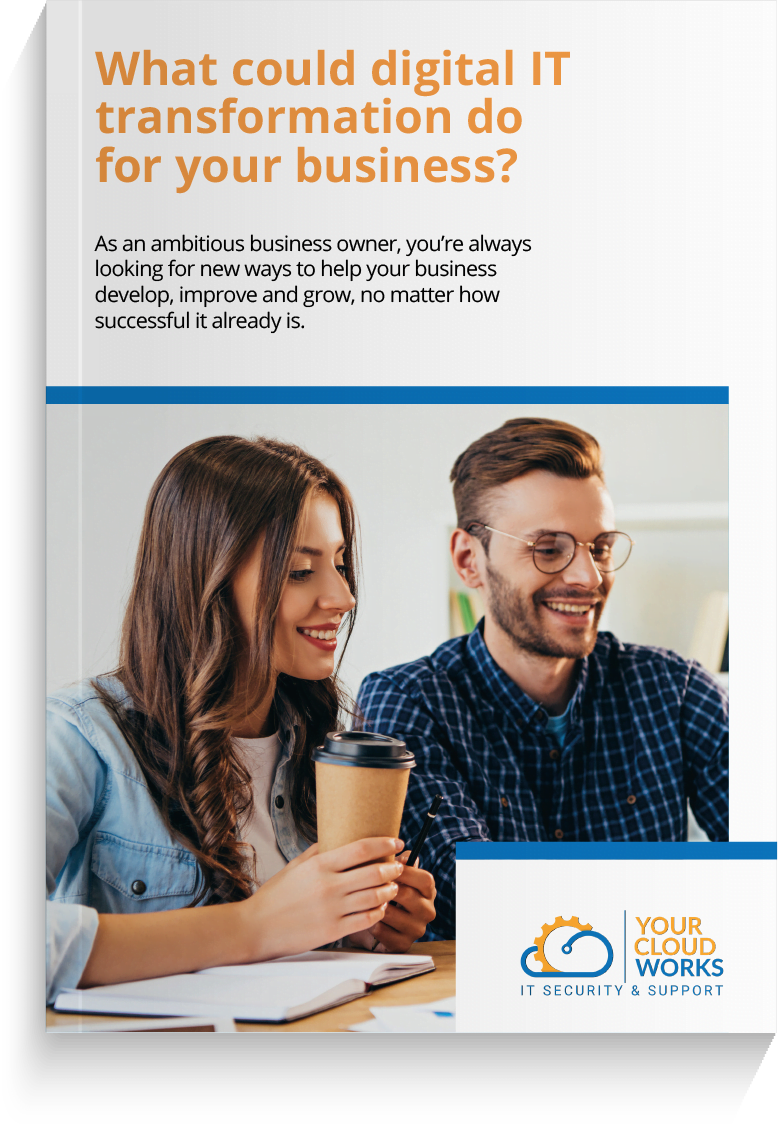 Your business security is still our primary focus!
Your Essential Cloud Migration
Strategy Checklist
A migration is a big complicated, time-consuming thing. And it definitely comes with certain dangers. 
"I can't lose any of these files and documents!"
"How do we know that everything will be transferred correctly?"
These questions are answered after a lot of hard work. But with hard work comes great reward. 
Let's talk about Cloud Migration, and put your mind at ease.
This month's guide is written in direct, easy to follow business language, have a read.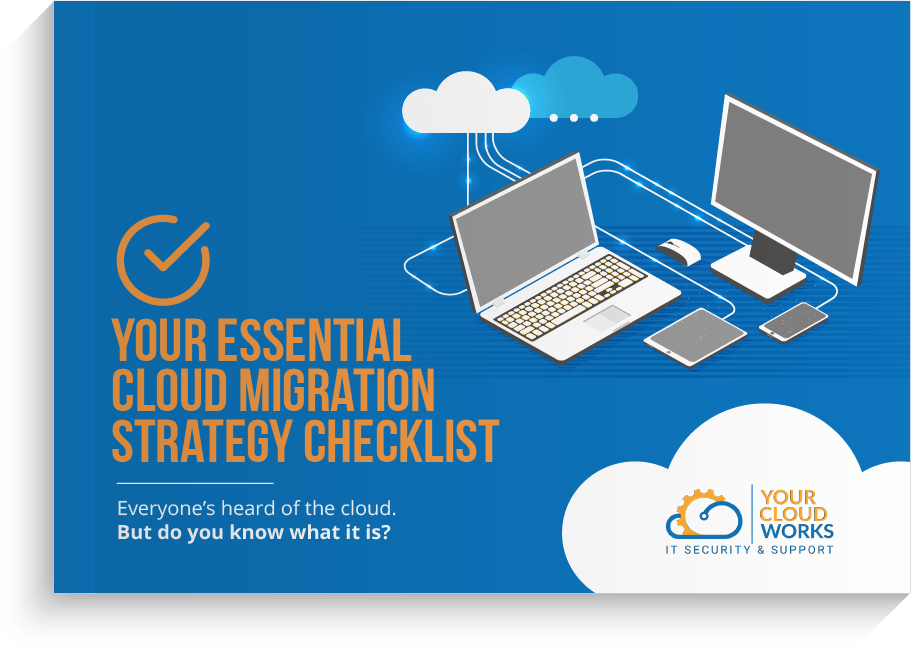 In 2022 your business security is still our primary focus!
The 7 KPIs for ROI from IT
How to ensure your business's spend on IT is an investment, and never an expense
No matter what kind of business you run, technology sits at the heart of it today. And it's going to become more and more important in the future.
Big business thinkers see IT as a long-term investment. They understand the correlation between the short-term impact to cash flow, and the enormous long-term benefits of business growth, increased productivity and highly satisfied staff and customers.
To get your Return on Investment (ROI) there are several Key Performance Indicators (KPIs) to track. Our new guide tells you what they are.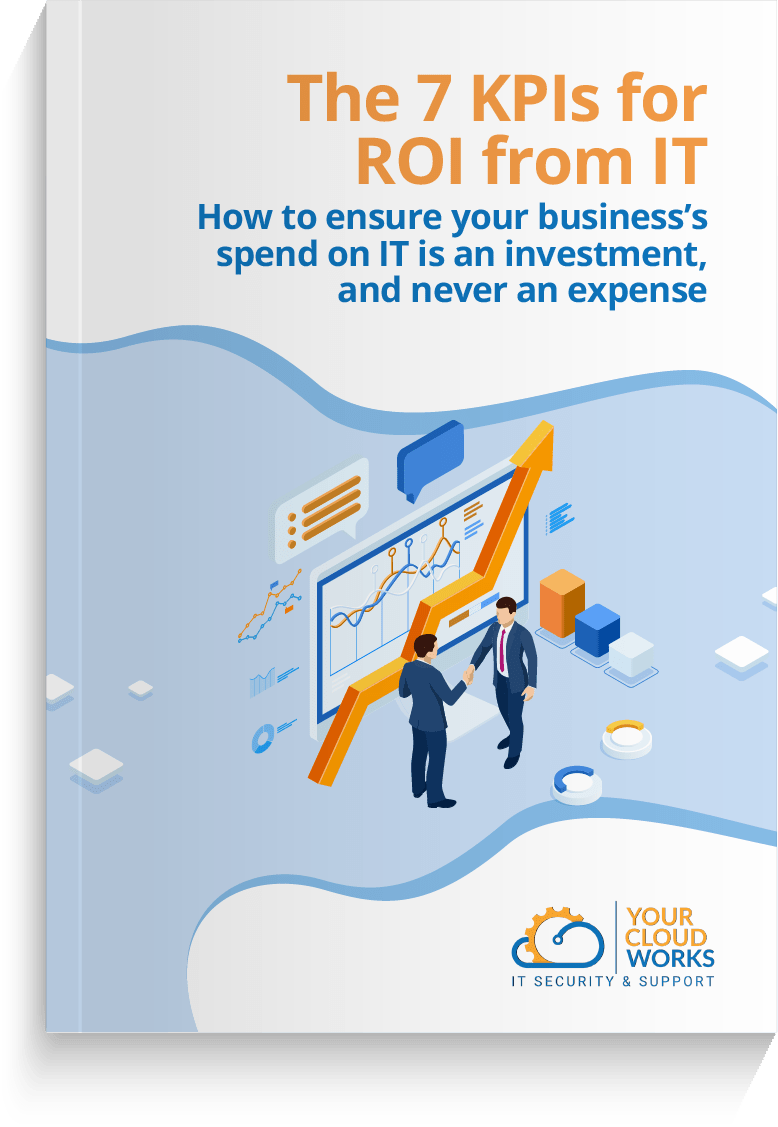 Your business security is still our primary focus!
The security problem of John's "other" laptop
Is the home working security question still affecting your business?
How to keep your business's data ultra-safe during the Work From Home revolution
Working From Home and hybrid working are here to stay. And that means as businesses, we need to get a grip on security in our staff's homes as much as we do in the office.
We've written a new guide to look at all the issues.
You can also give us a call to chat about your WFH security.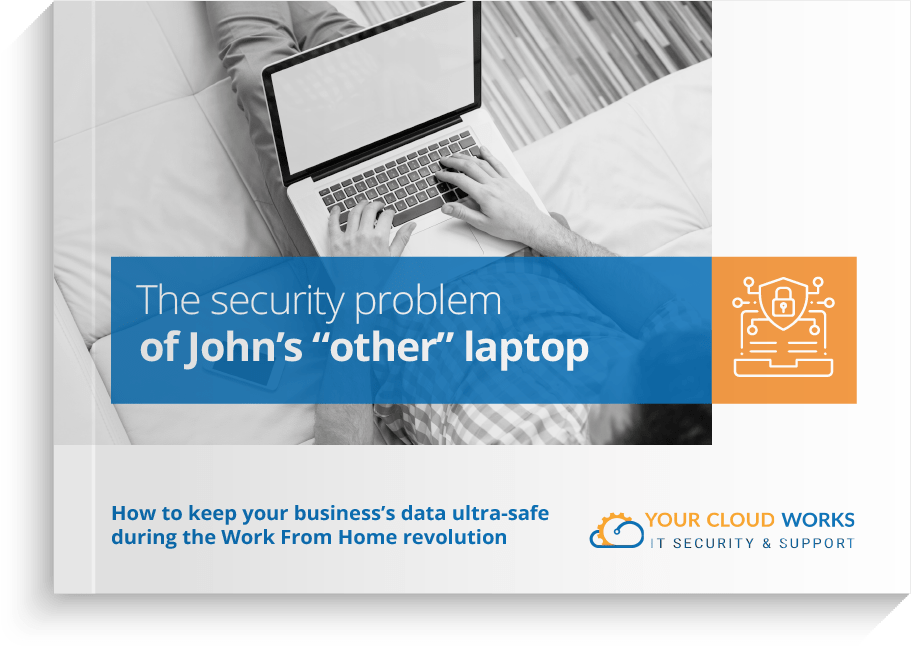 In 2022 your business security is still our primary focus!
Did you get a short break at Christmas?
Even if it was just a few days, that break can give you huge clarity of thinking about where to take your business this year.
We call this the January Refresh & Refocus.
Let us tell you the two technology areas that will be the most important in 2022. They are Defend and Invest.
Defend is about protecting your business from cyber criminals. We believe cyber-crime is going to rise again this year, to levels never seen before.
Invest is about making sure technology is powering your business forward, not holding it back.
Our new guide looks at both these areas in detail.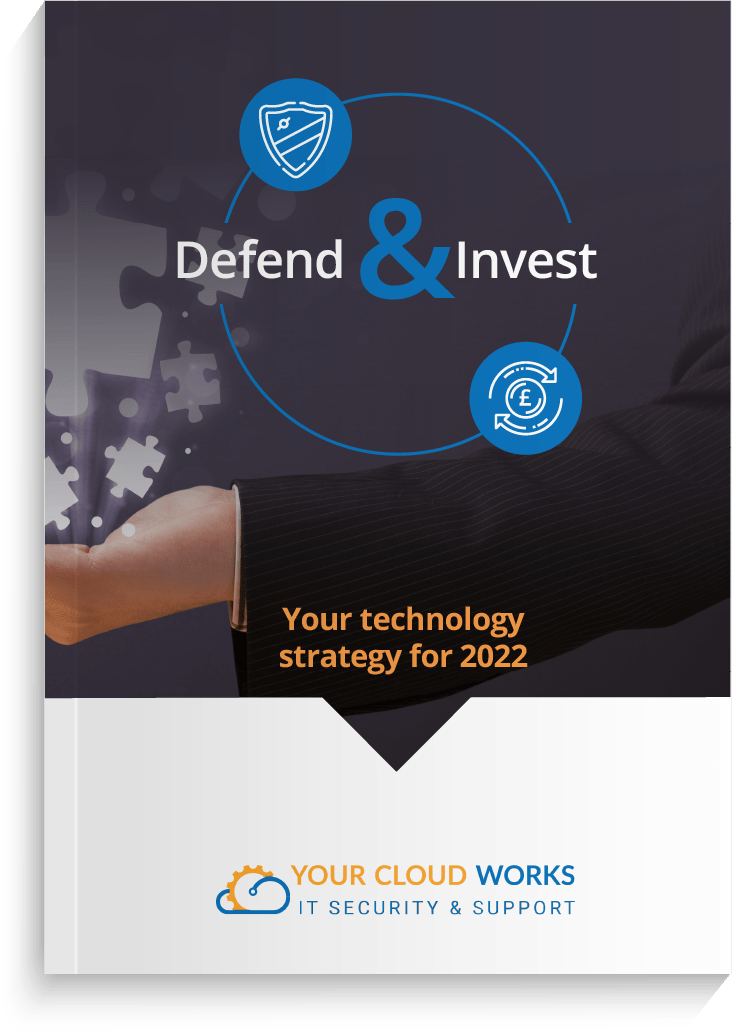 Your business security is still our primary focus!
Are you really paying your IT Support partner enough?
Surprising question?
I bet that's a question you've never asked yourself before…
But it's important you do. Because in the world of technology, there's a definite link between what you pay, and the quality of the service you receive.
Picking an IT provider on price alone is a false economy. If you're paying too little, you're running one of four big risks.
Find out what they are in our brand new guide.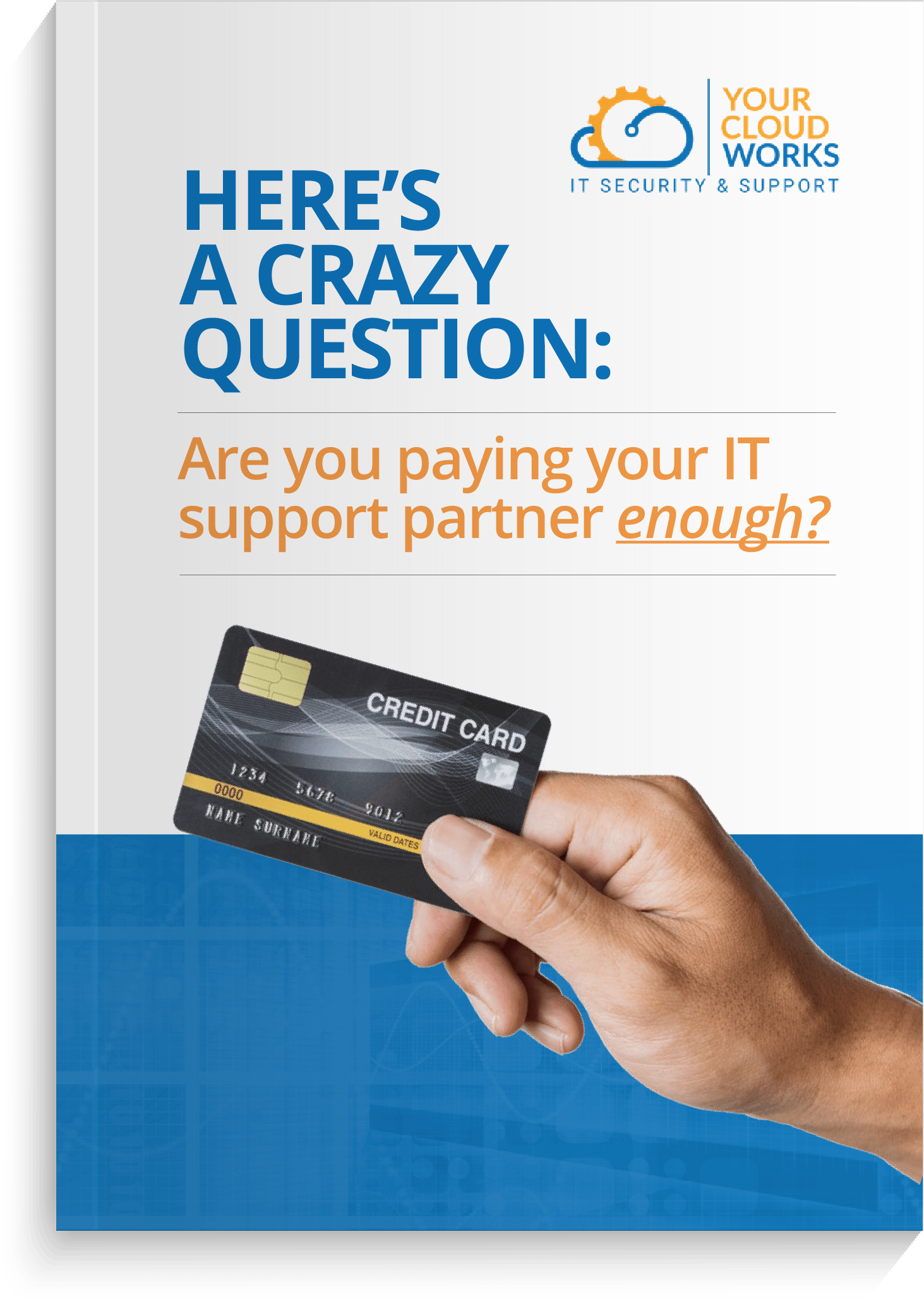 Your business security is still our primary focus!
It's a Massive Launch Month!
Don't Dive Head-First into Windows 11 Without Reading this First
Is your PC ready for Windows 11?
How can you find out more?
If your devices are not ready what can you do?
Do you need some expert guidance to audit your Windows 11 panorama?
We are helping all of our clients to transition over the next few months, give us a call.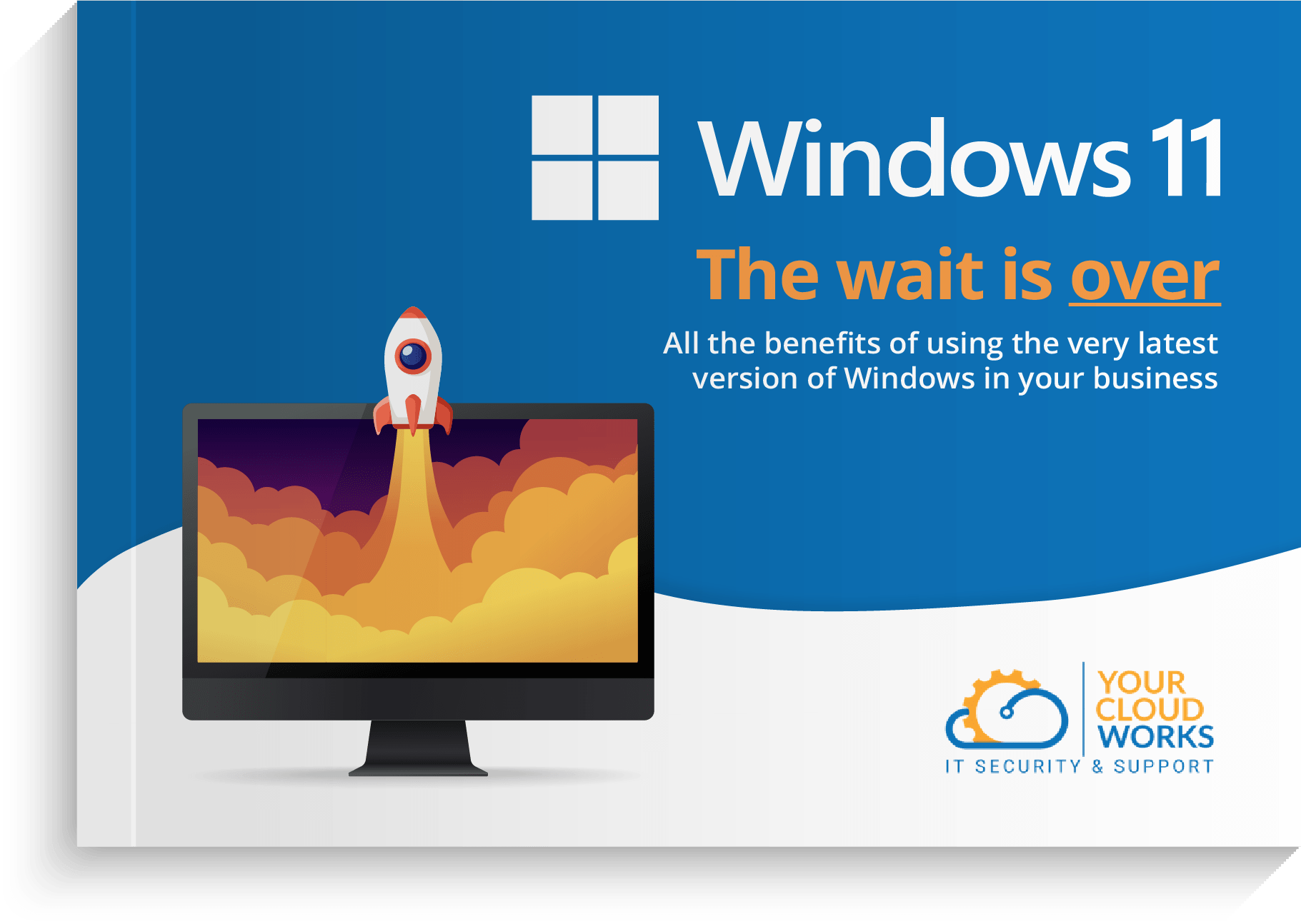 Your business security is still our primary focus!
Every Business Will Face
A Ransomware Attack
Be prepared: 
Sooner or later your business WILL be attacked
5 steps to improve your ransomware resilience 
Ransomware is the most terrifying data security threat your business has ever faced. 
Imagine all your staff trying to login one morning. But all of them get a bright red screen saying your data has been locked away, and you must pay a huge ransom in Bitcoin to get it back.
Terrifying.
Read our new guide now. We'll answer all your questions about ransomware. Plus you'll discover five steps to improve your business's ransomware resilience.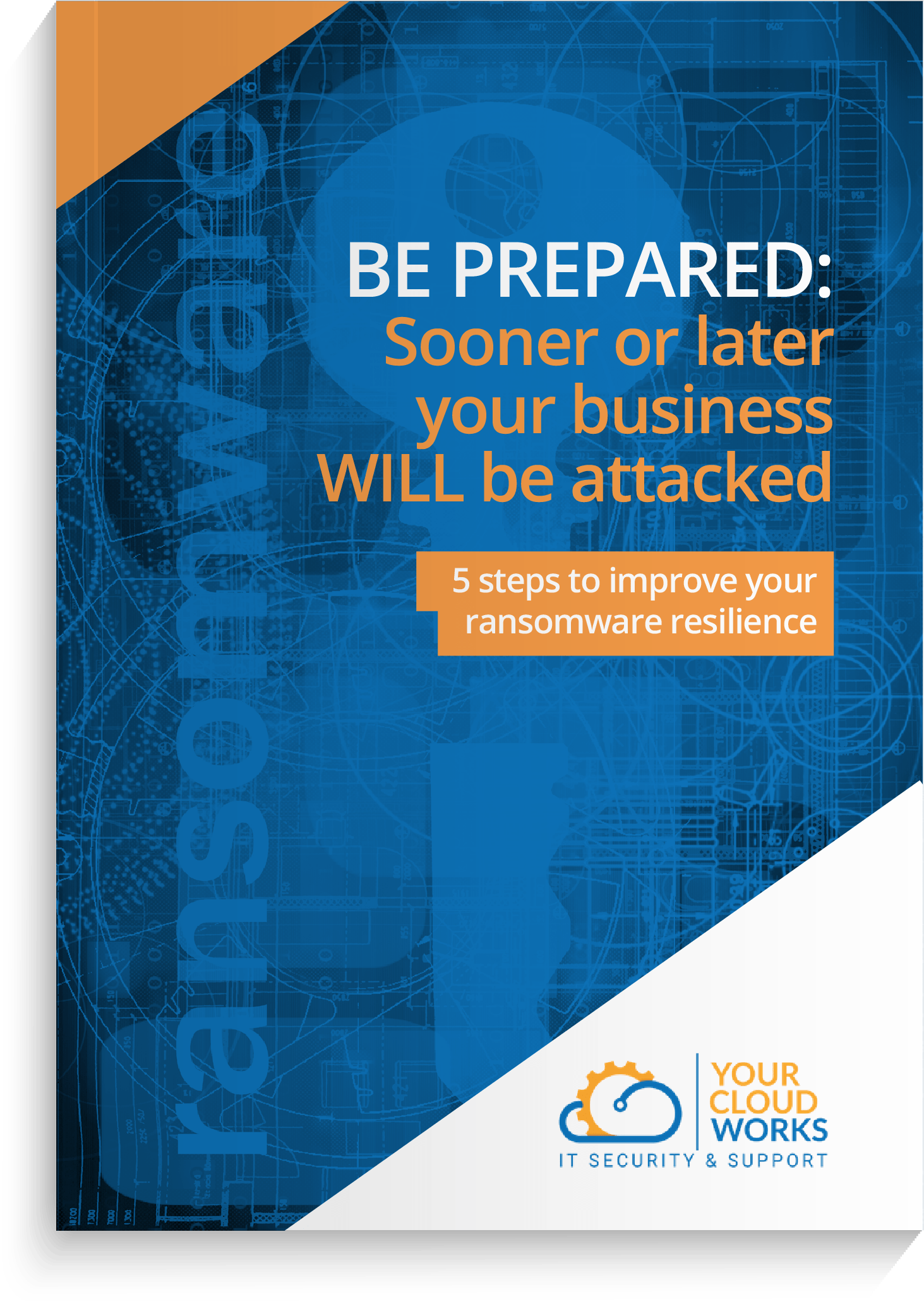 Your business security is still our primary focus!
If your IT support company is ALWAYS fixing your technology… it's time to switch
Improve profits with your IT partner's Proactive Problem Prevention
Just fixing technology when it breaks is so 2010. These days most businesses prefer an IT partner who proactively prevents problems from happening.
If you don't have this, you really need to read our brand new guide. You'll see the countless benefits for your business of a more proactive approach to your IT.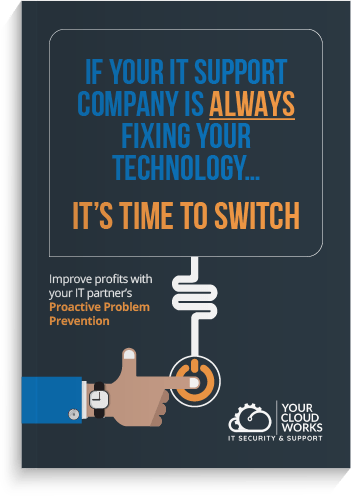 Your business security is still our primary focus!
Let's talk about the hidden treasures of Microsoft 365
Most businesses get MS 365 just to access Word, Excel, PowerPoint and Teams. And then they discover there are so many other apps included.
How many of these hidden gems could improve the productivity of your team?
What are these additional 365 tools for?
We have chosen 10 apps that might just make a difference to the way you get the most from your chosen IT suite.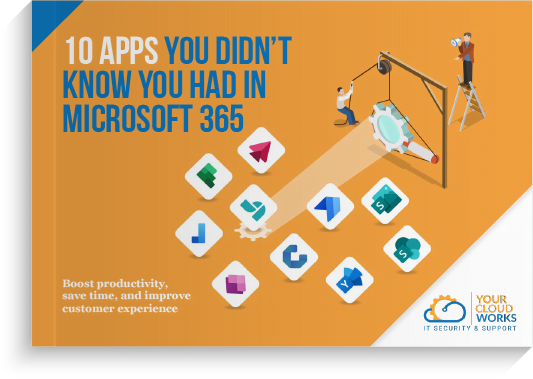 Your business security is still our primary focus!
These are the threats to worry about
An easy to read guide to the 9 most terrifying types of malware
All businesses are being targeted by malware, all the time. And it's estimated there are now one billion pieces of it out there.
What is malware? It's malicious software that's been designed to do damage to your IT systems, or steal your data.
Malware terrifies most IT professionals. And it should terrify you too. 
We've written a brand new guide to tell you about the nine most common types of malware. It's been written so anyone can understand it.
Don't take your business security for granted, let's talk about keeping your team completely safe.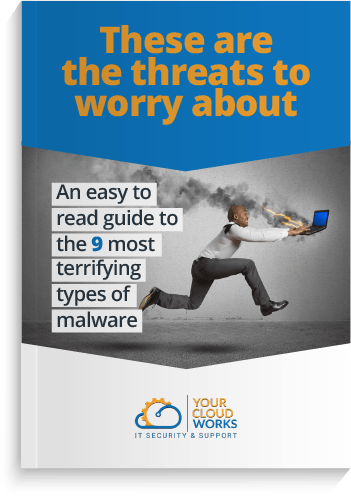 How safe is your business data? What if your office is on fire?
Crisis: Your office is on fire
This is something none of us wants to experience. But it does happen.
There's a small fire in your office. No-one is hurt and everyone is safe. But the damage to your workplace is unbelievable.  
Here's a good question – if there had been a fire in your office last night, what would you wish you'd got round to doing yesterday?
Think about all your computers and specifically the data on them. Is your data as protected and backed up as it could be? 
Are you triple sure of that?
Read our brand new guide now. It'll show you the things you need to make a priority to keep you protected from any disaster.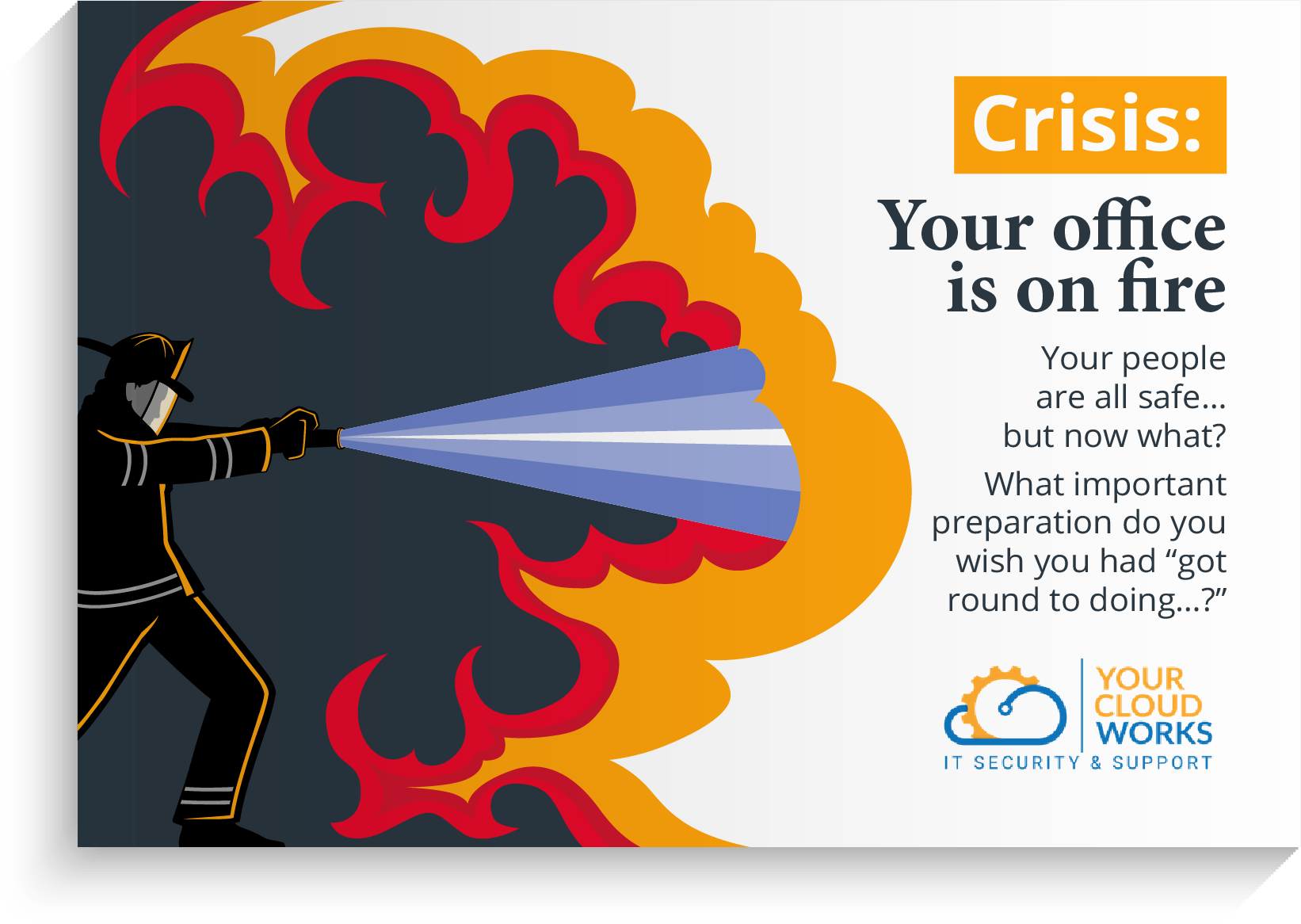 Cyber-crime: Your business's 5 step plan to prepare and protect
Two years ago, two thirds of all organisations reported some type of incident relating to cyber-crime.
That's bound to be higher now because of the fraud opportunities created by the rush to Work From Home.
In fact, overall the world economy loses more than $1 trillion to cyber-crime every year.
It's a figure that's increased by more than 50% since 2018.
Fact: Your business needs to be as prepared as it can be against the threat of cyber-crime.
Read our brand new guide now. And you'll see our recommended 5 step plan to prepare for an attack, and protect your business.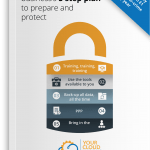 What are the 7 signs that you really do need a new computer?
The current economic climate is not ideal for spending crazy money on replacing IT hardware across your company.
How can you really know where that IT and Communications budget would be best spent?
What signs should you look out for when deciding whether to replace or repair your IT hardware?
Is it really dangerous for your business data and security to continue using outdated PCs and Laptops?
This month's guide will answer all of these questions and guide you down the right path regarding your older devices.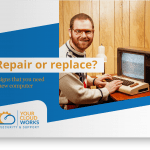 The top 5 questions you could ask us, that we'd love to say 'YES' to
Due to the pandemic and the lockdown, hundreds of local businesses have now questioned the quality of the IT support they were receiving. Is it what they really need? Should it be doing more? Much more?
Your Cloud Works has been very busy recently talking to local businesses, and onboarding new clients as their trusted IT partner. You may even be one of those new customers.
There are five questions in particular that you could ask us, and we'd be delighted to answer with a very positive YES! 
These are the important questions about the real quality of your IT Security and Support. So we've put them into this brand new guide.
Your 12 page guide to Productivity in 2021
Would you agree that we need to attack 2021 with positivity?
To shake off the memories of 2020, let's focus on improving sales and profitability? Excellent.
We have noticed a great need to help business teams to get more done in less time with the best possible tools.
Our new productivity super guide is looking at setting goals, collaboration, and communication. Let's look closer at our most highly recommended productivity tools.
Download, consider and share this super guide. We are looking to support local business in every way possible, making 2021 a powerful comeback year!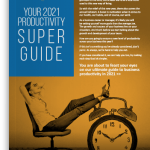 What IT Strategy is Right for your Business in 2021?
Let's take a closer look at the 5 key areas that need to be addressed in your IT strategy for 2021. Let's face it, 2020 has been a real struggle, but financially the next couple of years will be all about recovery and business strategy.
Have a read through our free December guide and see which of the 5 areas you already have in place and which areas your need to give some attention to.
It might seem overwhelming to plan your IT strategies for next year, please give us a call to discuss your best options.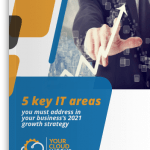 Stop for a second. How would you know about a ransomware attack on your PC?
A ransomware attack is one of the most terrifying things that can happen to your business. It is a Cyber Kidnap using your data!
Sadly most people don't realise is that hackers access your system many days before they launch the attack. It takes time for them to set it up, and prevent your IT Partners from helping.
So there are signs to look out for – ways to spot if your system has already been breached, and an attack is imminent.
The ultimate secret weapon for keeping your business data safe.
Cyber Security Awareness training for every member of your team!
Of course you should have an IT partner protecting you with a blended security package (blended means getting the right mix of security products that protect you and your staff, without inconveniencing you while you're trying to work. It's a balancing act), but your staff are your front line of security.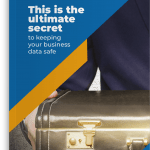 Are you set up for working anywhere, on any device at any time?
2020 has thrown some unusual business changes at us. Your staff are getting used to working from home, or getting back to the office, or between both. They need guidelines on secure IT usage and data protection, this guide will help.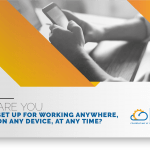 Ransomware is still the fastest growing crime on the planet
But what does it mean to your business? How can you protect your team and your data?
Read the stats and then the steps that can prevent your business from falling into the jaws of ransomware.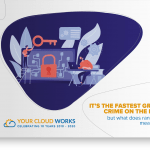 Improve how you work from home or the office with Microsoft Teams - A step by step guide
Unless you've been living on another planet, you've probably noticed that things have been a little… strange, lately.
Covid has changed the way we do pretty much everything. And it looks as though it will be some time before things go back to the way they were. If at all.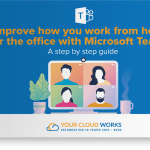 5 DIFFICULT QUESTIONS to ask an IT support company
Loads of businesses decided during lockdown that it was time to move to a new IT support company. Because of the way they were treated when lockdown happened, and while they were working from home.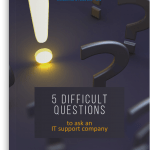 Preparing to go back to your workplace. There are three main elements to plan for…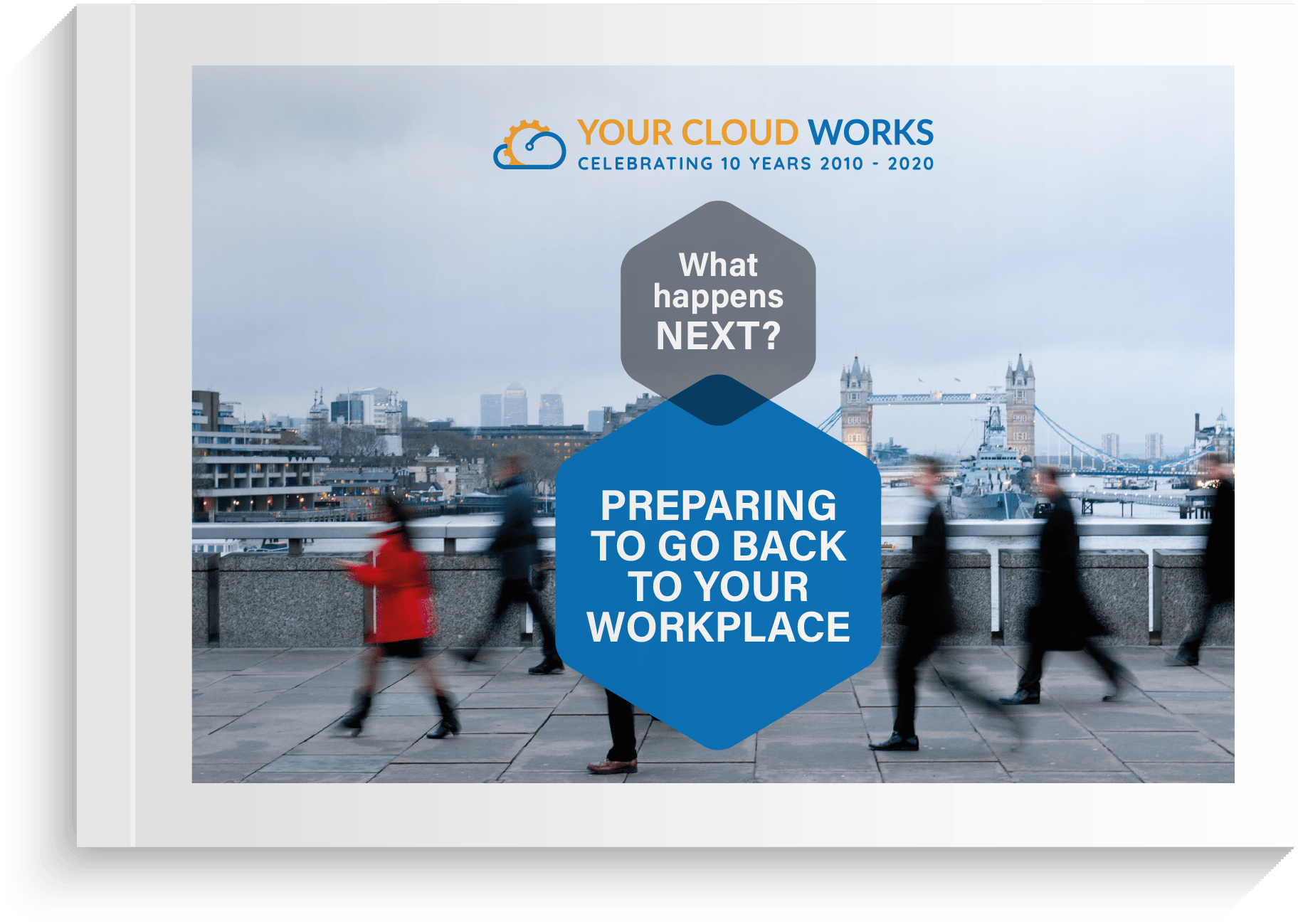 7 Steps to keeping your company data safe on your staff's devices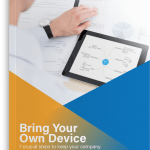 April 2020 - Tony Capewell
Security for your Microsoft Office 365 Subscription you should not be without.