Your suite of managed security tools for Microsoft Office 365
complete set of tools designed to monitor and alert any changes made to your Microsoft Office 365 platform.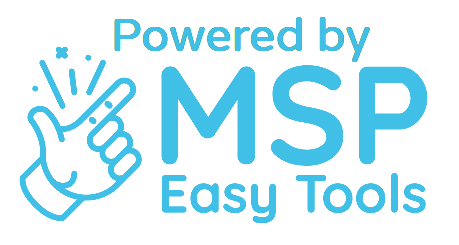 We have promised to keep it simple here on our website.
In a nutshell, YCW365 Security, powered by MSP Easy Tools, is a complete set of tools designed to monitor and alert to changes to your Microsoft Office 365 platform.
The extensive admin and security section of your Office 365 subscription can be quite daunting if you are not technically minded, and mistakes can lead to catastrophic problems.
Even for us as IT Security experts, manually checking each client's setup every day would take us all day! Even then this is only complete at the point in time it was checked! Scary thought.
This set of security tools is designed to make this process; firstly automated and secondly as painless as possible for your as the end user.
Paul Chichester, Director of Operations at the NCSC, said:
"We know that cyber criminals are opportunistic and will look to exploit people's fears, and this has undoubtedly been the case with the Coronavirus outbreak…Individuals in the UK have also been targeted by Coronavirus-themed phishing emails with infected attachments containing fictitious 'safety measures."
April 2020: 2,000 online scams related to coronavirus were identified and removed, including:
200 phishing sites seeking personal information such as passwords or credit card details
471 fake online shops selling fraudulent coronavirus related items
555 malware distribution sites set up to cause significant damage to any visitors
832 advance-fee frauds where a large sum of money is promised in return for a set-up payment
YCW365 performs the following continuous checks across your Office 365 accounts
Helping the Business Community
You can protect your business Office 365 accounts now with our Free 2 Month Trial
Sign up today with no costs for 60 days
You will receive an email upon form completion with instructions on the next steps of setup.
The whole process should only take the time it takes to make a cup of tea.
That's it, we will begin the process of securing, monitoring and protecting your Office 365 subscription from cybercriminal activity.
The service is based on the number of users in your Office 365 platform.
We have made the ongoing pricing as easy as possible and we think you will find the value for money is outstanding, and a very small price to pay to know your business is fully protected against unwanted cyber-attacks and continued business reputation.