Microsoft Subscription Services
Let us take control over your Microsoft Subscriptions to ensure top-level security and protection.
Management and Support services for all of your Microsoft subscription services.
Allow us to guide and support your business with your Microsoft monthly accounts. We include as standard with our Microsoft Subscription service YCW365 Security, which further protects and secures your business online. 
As you sit back and focus on the day to day running of your business, we are managing your Microsoft requirements for you and all on one monthly invoice.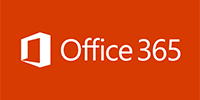 Your monthly subscriptions managed centrally:
You will find it so much easier for having an experienced partner manage your Microsoft accounts.
Manage and Protect my Microsoft Cloud Subscriptions for me.
Join hundreds of very happy clients and feel the love again!
Book a slot for a coffee and online chat
with our Technology Strategist and founder Tony Capewell