Google Workspace For Business
Every Workspace plan includes
Gmail
Drive
Meet
Calendar
Chat
Currents
Jamboard
Docs
Sheets
Slides
Keep
Sites
Forms
Increase business productivity,
encourage fluid collaboration

Your all-in-one suite for communicating,
storing and creating
Google Workspace is a cloud-based communication and productivity platform, including secure, reliable workplace tools for email, calendar, video chat, document creation, project websites, and online storage, as well as the hundreds of applications available in the Google Apps Marketplace.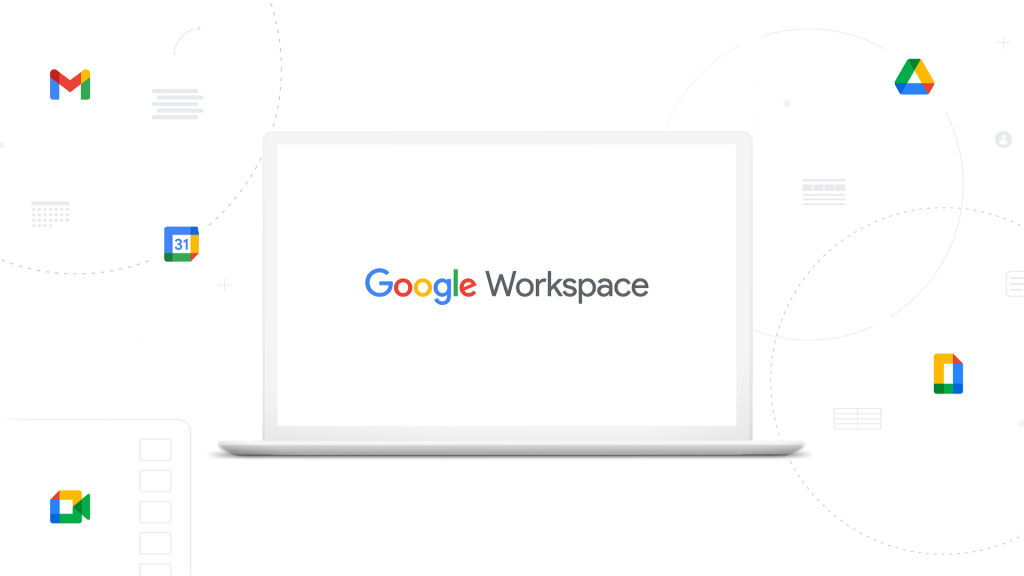 All your business tools in one place, on any device at any time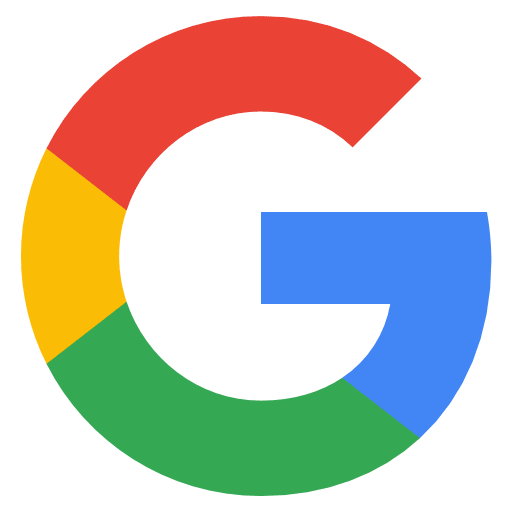 Google Workspace is a cloud-based communication and productivity platform, including secure, reliable workplace tools for email, calendar, video chat, document creation, project websites, and online storage, as well as the hundreds of applications available in the Google Apps Marketplace.
All you need to work on the go
Enjoy a consistent experience from your computer, tablet or phone. Draft a proposal in Docs at the office, review it on the train, and then make final edits from your phone just before the meeting. Get more from your working day.
Schedule events in Calendar at times that work for everyone. Get meeting reminders directly to your Gmail inbox. With one click, join a video meeting through Hangouts and share your Slides to review as a team.
Controls for secure devices and data
Manage mobile devices, email addresses, security settings and more from the Google Admin console. Keep all your company data safe, centralised and protected from disruptions such as missing hardware or employee turnover.
Create a budget tracker in Sheets, share it with team members and edit it in real time. It's automatically stored in Drive, so everyone always has the latest version. No more sending attachments to be on the same page.
Everything you need in one Workspace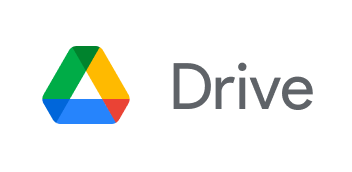 Keep your data safe and secure. Google Workspace's central admin panel, data loss prevention (DLP), and Vault for Drive make it easy to manage users and file sharing while meeting your data compliance needs.
Get as much storage as you need. Google Workspace's Business, Enterprise, and Team editions have unlimited cloud storage, so you'll always have enough space for all your files.
Put your data to work for you. With Google-powered machine learning, Drive makes your company's data more useful by predicting what you'll need before you need it. Beyond easily finding your content with features like natural language search and optical character recognition (OCR), Quick Access in Drive uses signals like your regular work patterns and scheduled meetings to serve up what's important – so you don't have to search.
Keep your teams organised. With Team Drives, all your team's work is stored in safe, easy-to-manage shared spaces. Any files added to Team Drives are owned collectively by the team, so everyone stays up to date.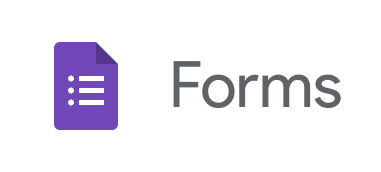 Easy to create surveys and forms for everyone. Create custom forms for surveys and questionnaires at no extra cost. Gather everything in a spreadsheet and analyse data right in Google Sheets.
Create a form as easily as creating a document. Select from multiple question types, drag-and-drop to reorder questions and customize values as easily as pasting a list.
Send professional looking surveys to customers. Great looking surveys help you connect with customers to gain valuable insights. Add images, videos, and custom logic to give people who respond a great survey experience.
Analyse responses with automatic summaries. Watch responses appear in real time. You can also access the raw data and analyze it with Google Sheets or other software.
Share forms with an email, a link or a website. It's easy to share forms to specific people or to a broad audience by embedding forms on your website or sharing via Google+, Facebook or Twitter.
Make smarter forms. Data validation rules can make sure email addresses are properly formatted, dates are correct and that people get the right questions based on their previous answers.
Create questions and analyse results together. Real-time collaboration helps you create your form faster and lets you analyse results together without having to send around multiple versions of the file.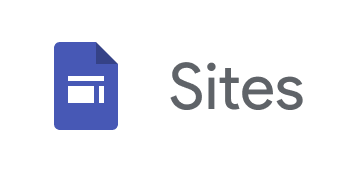 Effortlessly create impactful team sites. Collaboratively create engaging, high-quality sites for your team, project or event. The sites look great on every screen, from desktop to smartphone. All without learning design or programming.
Create a site, no programming or design skills needed. Sites makes it a simple to exhibit your team's work, with easy access to all your content from Google Workspace – whether it's a Drive folder, Doc, or even shared Calendar.
Your content automatically looks its best across devices. Carefully created themes help make your content stand out. Sites intelligently optimizes your work so it looks great on desktop, tablet, and mobile.
Move, drag and drop, edit, done. Creation and editing is extremely simple: just click, drag or drop. The design will rearrange automatically with a grid layout. Everything fits into the best place, and is simple to move, resize, or rearrange.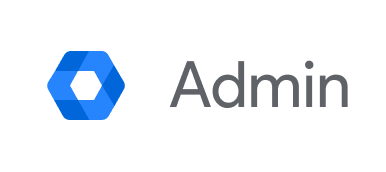 Manage Google Workspace for your organisation. Easily add users, manage devices and configure security and settings so your data stays safe. Administration shouldn't need a manual.
Security and control. Centralised administration makes setup and management fast and easy. Add and remove users, set up groups, and add security options like 2-step verification and SSO.
Mobile device management. Distribute apps to employees and keep data secure on employee's iOS and Android devices. Use mobile management to distribute apps and get employees up and running quickly, check usage, manage security settings, and lock or wipe devices remotely.
24/7 support and reliability. Call or email Google support 24/7. Combine our support team, with our world-class data center networks, and we've definitely got you covered.
Hundreds of third-party apps. Use the Google Workspace Marketplace to find integrated solutions like CRM, project management, compliance and more – all available with a single sign-on.
Advanced insights and reporting. Monitor your company's use of Google Workspace and get alerts about suspicious activity. Audit capabilities give you a record of changes so you can pinpoint exactly what you need.
Mobile Admin app for fast problem solving. The Google Admin app for Android or iOS lets administrators manage their account on the go. Add users, reset passwords, view audit logs, contact support and more.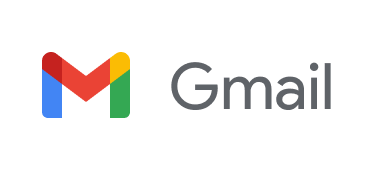 Business email for your domain. Build customer trust with professional email addresses. Create as many group mailing lists as your company needs, like [email protected].
Email on mobile devices, even without a connection. Get powerful iOS and Android apps. Across mobile and desktop, you can read and draft messages when you don't have Internet, and they'll be sent when you're back online.
Conversations that go beyond email with chat and video. Chat with a colleague, dial a customer's phone number and host or join a video meeting straight from your inbox with Hangouts.

Integrated online calendars designed for teams. Spend less time planning and more time doing with shareable calendars that integrate seamlessly with Gmail, Drive, Contacts, Sites and Hangouts so you always know what's next.
Easy migration from legacy systems. Easily migrate your business calendar from Exchange, Outlook or iCal, or directly from .ics and .csv files.
Smart scheduling for meetings. Schedule events quickly by checking coworkers' availability or layering their calendars in a single view. You can share calendars so people see full event details or just if you are free. Get more insights from a customer on creating and managing calendars for employees and clients.
Access from your laptop, tablet or phone. View and edit your schedule from your phone or tablet. Use our optimized mobile apps or sync with your phone's built-in calendar.
Publish calendars on the web. Share special events with customers or let people know when you're available with easy calendar publishing. Calendars can also be integrated directly into Google Sites.
See if meeting rooms or shared resources are free. Browse and reserve conference rooms, projectors or foosball tables from your calendar. It's easy to set up shared rooms or resources and add them to Calendar events.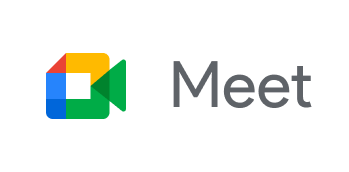 Video meetings for your business. Connect with your team from anywhere. With easy-to-join video calls, you can meet face to face without the added cost of travel. Looking for home working solutions?
Enjoy frictionless meetings. Meet takes the headaches out of joining a video call at work. Just set up a meeting and share a link. No worrying about whether teammates, clients, or customers have the right accounts or plug-ins. With a fast, lightweight interface and smart participant management, multi-person video calls are a breeze.
Designed for every kind of business. Meet is fully integrated with Google Workspace, so you can join meetings directly from a Calendar event or email invite. All of the important event details are right there when you need them, whether you're joining from a computer, phone, or conference room.
Join meetings on the go. With Meet's specially designed iOS and Android apps, you can see your meetings for the day with all the important information from Calendar, then join with a tap. Google Workspace Enterprise edition also creates a dial-in phone number for each meeting, so every guest has a great experience – even on the road without wifi or data.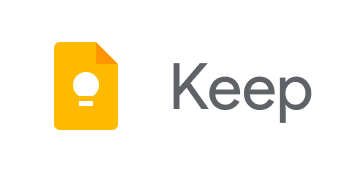 When and where you need it
Need to remember to pick up some groceries? Set a location-based reminder to pull up your grocery list right when you get to the store. Need to finish a to-do? Set a time-based reminder to make sure you never miss a thing.
Find what you need, fast
Quickly filter and search for notes by color and other attributes like lists with images, audio notes with reminders or just see shared notes. Find what you're looking for even faster, and let Keep do the remembering for you.
Share your thoughts with others
Next time you go to the store, share your shopping list on Keep and watch as items get checked off in real time. No need for text messages back and forth. Get things done together, faster.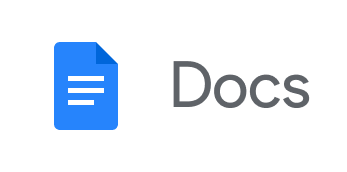 Word processing for teams. Create and edit text documents right in your browser—no dedicated software required. Multiple people can work at the same time, and every change is saved automatically.
Comment, chat & real-time editing. Work in a single document with teammates or people outside your company. See edits as others type, communicate through built-in chat and ask questions through including comments.
Works with all popular file types. Import your documents to make them instantly editable, including Microsoft® Word and PDF files. Export your work in .docx, .pdf, .odt, .rtf, .txt or .html format.
Unlimited revision history. Track changes made to your documents and undo anything you choose. Previous versions are kept indefinitely and they don't count toward your storage.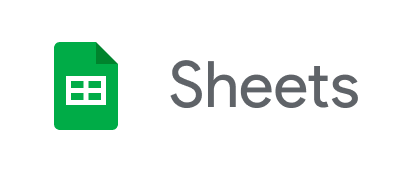 Advanced, fast, online spreadsheets. Create spreadsheets in your browser—no dedicated software needed. Handle everything from simple task lists to data analysis with charts, filters and pivot tables.
Crunching data made simple. Perform calculations with powerful functions and formulas in spreadsheets. You can also add sophisticated charts, generate pivot table reports, add filters and more.
Works with all popular file types. Import and convert existing spreadsheets to make them instantly editable, including Microsoft Excel® files. Export Sheets in .xlsx, .csv, .html, .ods, .pdf or .txt form.
Keep working from any device. Create, edit and share spreadsheets from your phone or tablet, no matter where you happen to be. Work in Sheets even when you're offline.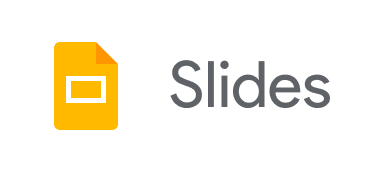 Beautiful presentations created together. Create and edit polished presentations in your browser—no software required. Multiple people can work at the same time so everyone always has the latest version.
Commenting, chat and real-time editing. Work on a single presentation online with your business partner, your whole team or external contacts. You control who gets permission to edit, view or just add comments.
Easy-to-design slides. Start from scratch or expedite the process by choosing a template. You can enhance your presentations with videos, images, drawings and smooth transitions.
What kind of features does Google Slides offer? You can draw charts and diagrams, insert objects and shapes, format text and images, enable animations and much more.
Join hundreds of very happy clients and feel the love again!
Book a slot for a coffee and online chat
with our Technology Strategist and founder Tony Capewell