Google Workspace Training for Business

Become proficient with Google Workspace by attending our training sessions.

Three detailed modules are available, to provide you with a comprehensive and clear understanding of Google Workspace.
Help your staff understand the true value of powerful, collaborative apps, learn how to use Google Workspace in a way that boosts productivity, and have the opportunity to use the complete set of the Google Workspace apps, in real-life scenarios on a Chrome OS device.
Each of the participants will be able to navigate between all of the applications in Google Workspace and use each of the apps at an intermediate level by the end of the course.
Looking for specific Google Training for your team?
We offer online training for teams or individuals
You can choose your own course content
Let's talk about what training you really need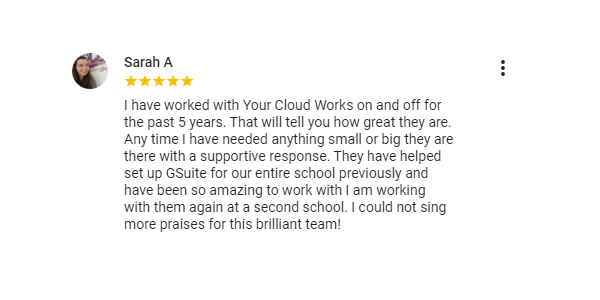 Join hundreds of very happy clients and feel the love again!
Book a slot for a coffee and online chat
with our Technology Strategist and founder Tony Capewell